Monday, December 10th 2018.
Music Books | Videos | DVDs | VHS
Gear Musician has a full compliment of music books, videos, dvds and vhs tapes for sale, cases, gig bags for your axe or your keyboards. Hardshell cases as well as padded gig bags are available for sale at our online store.
1 [2] [3] [4] [5] [6] [7] [8] [9] [10] [11] [12] [13] [14] [15] [16] [17] [18] [19] [20] [21] [22] [23] [24] [25] [26] [27] [28] [29] [30] [31] [32] [33] [34] [next]
16.99
16.99

Hal Leonard All-Purpose Music Flashcards
"Hal Leonard All-Purpose Music Flashcards help your imagination to take over. These cards are a great tool for music classrooms. Consisting of 48 cards (8-1/2"" x 11"") with a music staff on one side and blank on the other, music flashcars are customizabl

MORE...


16.99
16.99

Hal Leonard Music Symbol Bingo (Game)
"Music Symbol Bingo is an enjoyable, motivational music instruction game from Hal Leonard that reinforces recognition of 24 common music symbols and terms used in elementary music. Based on traditional bingo, Music Symbol Bingo has 2 play levels for lower

MORE...


24.95
24.95

Hal Leonard Bach To The Drawing Board Game
"The creators of the Hal Leonard Bach to the Drawing Board Game Teresa and Paul Jennings recommend for grades 4-8. This is the musical instruction game you've been asking for! Take the creative excitement of charades, throw in the fun of drawing your clue

MORE...


19.99
19.99

Hal Leonard Lines And Spaces Bingo (Game)
"The Hal Leonard Lines and Spaces Bingo is a collection of enjoyable, whole-group musical activities to reinforce the identification of notes on the staff. Includes an instruction guide, 30 laminated player cards, a grand staff poster, a reproducible gran

MORE...


5.99
5.99

Mel Bay Student's Musical Dictionary
"This handy, compact text provides the music student with a wealth of information in an easily understood and usable format. A concise dictionary of music terms is provided, as well as a comprehensive section of charts with additional information on the r

MORE...


24.99
20.79

Hal Leonard The Fender Bass Book
"When Leo Fender added a bass to his growing family of instruments 50 years ago, he created a new world for musicians and revolutionized an industry in the process. Using hundreds of photographs, The Fender Bass book is an exciting release that chronicles

MORE...


16.90
14.25

Jamey Aebersold I Got Rhythm-Changes In All Keys Book And Cd
"Jamey Aebersold I Got Rhythm - Changes In All Keys explores the fundamentals of playing rhythm. For decades, jazz greats have used these progressions as springboards to new interpretations and improvisations. Charlie Parker practiced ""I Got Rhythm"" in

MORE...


22.95
18.99

Jamey Aebersold Dominant Seventh Workout Book And Cds
"The Jamey Aebersold Dominant Seventh Workout book and CDs from the Play-Along series explores the very nature of the dominant seventhth sound and describes different ways jazz masters have used it for color and texture. Many written patterns will open yo

MORE...


59.95
59.95

Alfred Essentials Of Music Theory Student Version Complete (Cd-Rom)
"The Essential of Music Theory Studio Version CD-ROM is an all-in-one series that includes concise music theory lessons with short exercises, ear training activities, and reviews. The educational software includes narration, animated examples, and clickab

MORE...


15.00
15.00

Jamey Aebersold Jazz Ear Training Book And Cd
"The Jamey Aebersold Jazz Ear Training is a no-nonsense approach consisting of two hours of recorded ear training exercises with aural instructions before each. The training starts very simply, with intervals gradually increases in difficulty until you a

MORE...


19.95
19.95

Hal Leonard Encyclopedia Of Reading Rhythms
"No matter the instrument you play, the Encyclopedia of Reading Rhythms gives musicians a comprehensive guide to sighting reading. It covers notes, rests, counting, subdividing, time signatures, triplets, ties, dotted notes and rests, cut time, compound t

MORE...


32.99
22.17

Contemporary Music Theory Level 1 Book
"The Contemporary Music Theory series by Mark Harrison is designed from the ground-up to explain the terminology and musical structures needed for modern applications. Level One is an introductory course which covers music notation, key signatures, basic

MORE...


14.99
10.19

Hal Leonard The Chord Wheel
"Master chord theory ... in minutes! The Chord Wheel is a revolutionary device that puts the most essential and practical applications of chord theory into your hands. This tool will help you improvise and solo, comprehend key structure like never before;

MORE...


12.95
12.95

Jamey Aebersold Patterns For Improvisation Book
"The Jamey Aebersold Patterns for Improvisation book is one of the world's most popular pattern books. Many jazz greats have fond memories of practicing from it. Patterns for Improvisation is nothing less than an exhaustive collection of improvisational j

MORE...


20.00
18.00

Jamey Aebersold Effortless Mastery Book And Cd
"Kenny Werner's Effortless Mastery from Jamey Aebersold is a remarkable book that deals directly with hindrances to creativity, and presents ways to let your natural creative powers flow freely with minimal stress and effort. Includes an inspiring CD of m

MORE...


1 [2] [3] [4] [5] [6] [7] [8] [9] [10] [11] [12] [13] [14] [15] [16] [17] [18] [19] [20] [21] [22] [23] [24] [25] [26] [27] [28] [29] [30] [31] [32] [33] [34] [next]

Only $14.49
CLICK HERE


---

Only $12.99
CLICK HERE


---

Only $84.99
CLICK HERE
---
1399.00
1299.99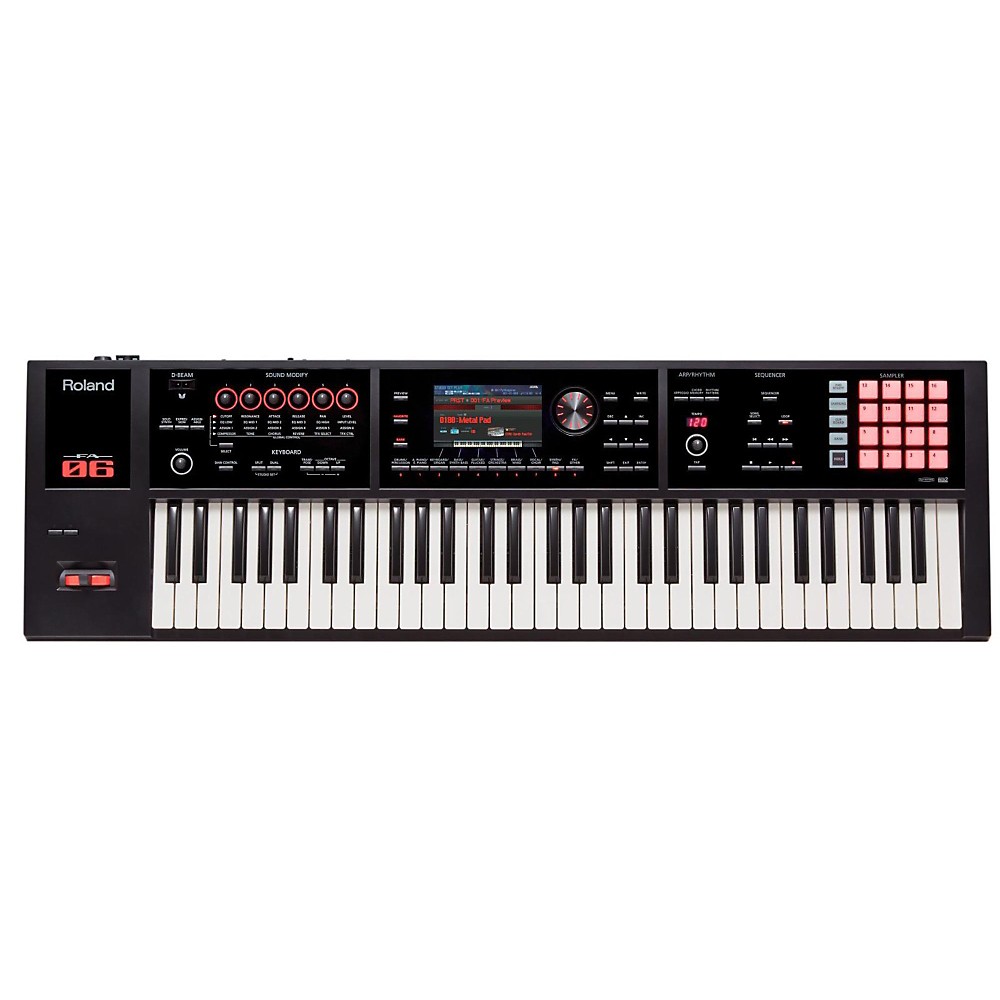 Roland Fa-06 61-Key Workstation
"Roland's new FA Series completely reimagines the music workstation, streamlining it for effortless realtime power, ultra-fast workflow, and maximum versatility. Ready to support any type of music you play, the FA-06 is packed with a massive sound collect

More Synthesizers And Workstations
---
800.01
799.99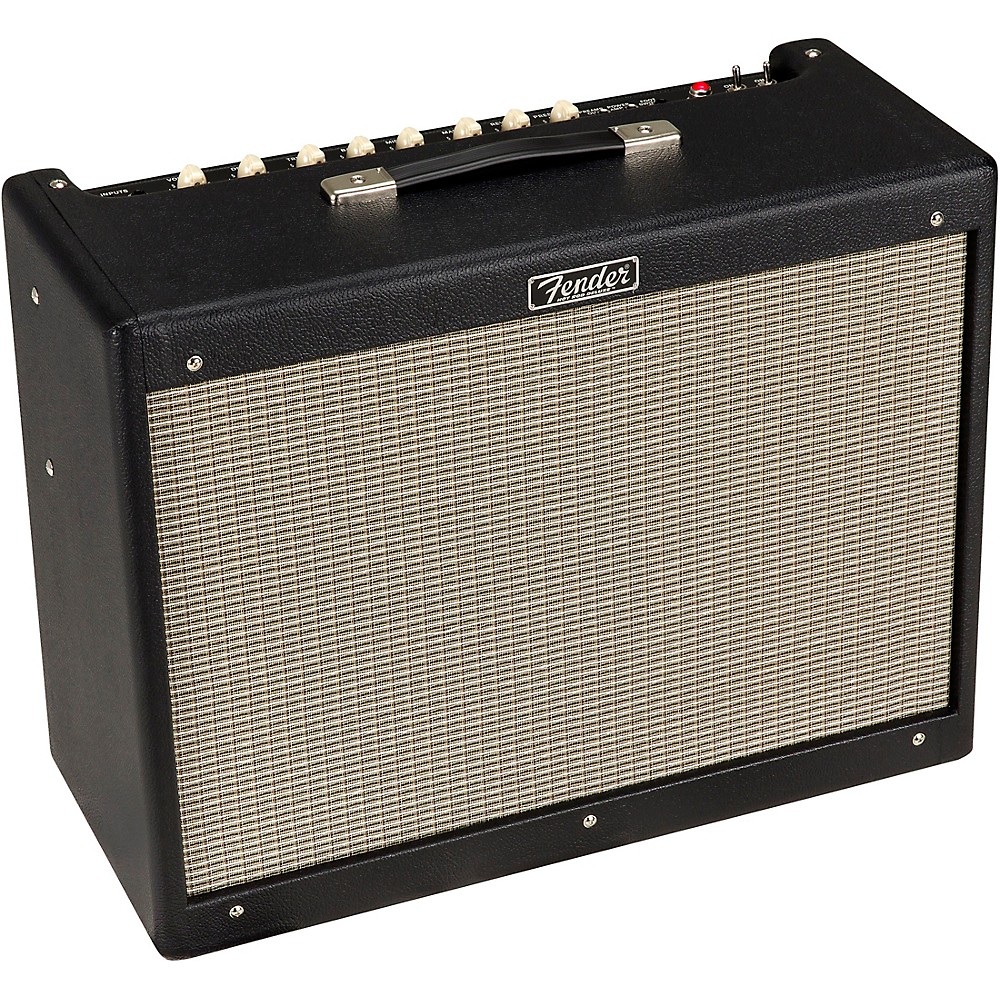 Fender Hot Rod Deluxe Iv 40W 1X12 Tube Guitar Combo Amplifier Black
"An updated version of the legendary amplifier thats been the heart of many guitarists rigs, the Fender Hot Rod Deluxe IV features modified preamp circuitry, smoother-sounding spring reverb and updated aesthetics that any player is sure to appreciate. A s

More Guitar Amplifiers
---