Tuesday, April 23rd 2019.
Music Books | Videos | DVDs | VHS
Gear Musician has a full compliment of music books, videos, dvds and vhs tapes for sale, cases, gig bags for your axe or your keyboards. Hardshell cases as well as padded gig bags are available for sale at our online store.
1 [2] [3] [4] [5] [6] [7] [8] [9] [10] [11] [12] [13] [14] [15] [16] [17] [18] [19] [20] [21] [22] [23] [24] [25] [26] [27] [28] [29] [30] [31] [32] [33] [34] [next]
16.99
16.99

Hal Leonard Music Symbol Bingo (Game)
"Music Symbol Bingo is an enjoyable, motivational music instruction game from Hal Leonard that reinforces recognition of 24 common music symbols and terms used in elementary music. Based on traditional bingo, Music Symbol Bingo has 2 play levels for lower

MORE...


16.99
16.99

Hal Leonard All-Purpose Music Flashcards
"Hal Leonard All-Purpose Music Flashcards help your imagination to take over. These cards are a great tool for music classrooms. Consisting of 48 cards (8-1/2"" x 11"") with a music staff on one side and blank on the other, music flashcars are customizabl

MORE...


24.95
24.95

Hal Leonard Bach To The Drawing Board Game
"The creators of the Hal Leonard Bach to the Drawing Board Game Teresa and Paul Jennings recommend for grades 4-8. This is the musical instruction game you've been asking for! Take the creative excitement of charades, throw in the fun of drawing your clue

MORE...


19.99
19.99

Hal Leonard Lines And Spaces Bingo (Game)
"The Hal Leonard Lines and Spaces Bingo is a collection of enjoyable, whole-group musical activities to reinforce the identification of notes on the staff. Includes an instruction guide, 30 laminated player cards, a grand staff poster, a reproducible gran

MORE...


5.99
5.99

Alfred Kodaly Approach Series Book 1
"A sequentially organized program for grades K-6. The three workbooks contain materials for ear and rhythm training, music writing and reading, and for creative work. Designed for North American schools , the program applies the Kodaly approach to familia

MORE...


16.99
16.99

Hal Leonard Rhythm Bingo Level 1 (Game)
"The Hal Leonard Rhythm Bingo Level 1 game presents 2-sided cards that have simple rhythms on one side and slightly more difficult rhythms on the other. Each level includes 30 player cards, caller cards, and a Kodaly syllables chart for basic rhythm patte

MORE...


5.99
5.99

Alfred Flash Cards
"The music Flash Cards from Alfred include all notes, symbols, and terms needed for the first 2 years of study on any musical instrument. Cards are color-coded by category and are numbered on the back."

MORE...


22.95
22.95

Music Sales Electric Guitar Setups
"The ins and outs of today's elaborate guitar hardware are examined in this book, with complete instructions on adjusting and tweaking your electric guitar setup. It serves as a guide to getting the best sound and feel from the electric or acoustic-electr

MORE...


32.99
32.99

Contemporary Music Theory Level 2 Book
"The Contemporary Music Theory series by Mark Harrison is designed from the ground-up to explain the terminology and musical structures needed for modern applications. Level One is an introductory course which covers music notation, key signatures, basic

MORE...


12.95
12.95

Jamey Aebersold Patterns For Improvisation Book
"The Jamey Aebersold Patterns for Improvisation book is one of the world's most popular pattern books. Many jazz greats have fond memories of practicing from it. Patterns for Improvisation is nothing less than an exhaustive collection of improvisational j

MORE...


39.95
39.95

Houston Publishing Jazz Theory Resources Volume 1 Book
"Jazz Theory Resources is a jazz theory text in 2 volumes. Volume I includes: review of basic theory, rhythm in jazz performance, basic tonal materials, triadic generalization, diatonic harmonic progressions and harmonic analysis, substitutions and turnar

MORE...


16.90
16.56

Jamey Aebersold I Got Rhythm-Changes In All Keys Book And Cd
"Jamey Aebersold I Got Rhythm - Changes In All Keys explores the fundamentals of playing rhythm. For decades, jazz greats have used these progressions as springboards to new interpretations and improvisations. Charlie Parker practiced ""I Got Rhythm"" in

MORE...


22.95
13.16

Jamey Aebersold Dominant Seventh Workout Book And Cds
"The Jamey Aebersold Dominant Seventh Workout book and CDs from the Play-Along series explores the very nature of the dominant seventhth sound and describes different ways jazz masters have used it for color and texture. Many written patterns will open yo

MORE...


35.00
35.00

Centerstream Publishing Rickenbacker - Reference Book
"This 256-page soft-cover book Rickenbacker by Richard Smith gives a complete and illustrated history of the development of Rickenbacker instruments from 1931 to the present. Rickenbacker is the only book of its kind to chronicle the history of the compan

MORE...


27.95
27.95

Miller Freeman Alternative Rock Reference Book
"The book, Alternative Rock by Dave Thompson looks inside the artists and music that transformed the American and British soundscape of the 1980s and '90s. Scene-setting essays - some with interviews of key figures - explore alternative rock's primary inf

MORE...


1 [2] [3] [4] [5] [6] [7] [8] [9] [10] [11] [12] [13] [14] [15] [16] [17] [18] [19] [20] [21] [22] [23] [24] [25] [26] [27] [28] [29] [30] [31] [32] [33] [34] [next]

Only $14.49
CLICK HERE


---

Only $12.99
CLICK HERE


---

Only $84.99
CLICK HERE
---
5000.00
3899.99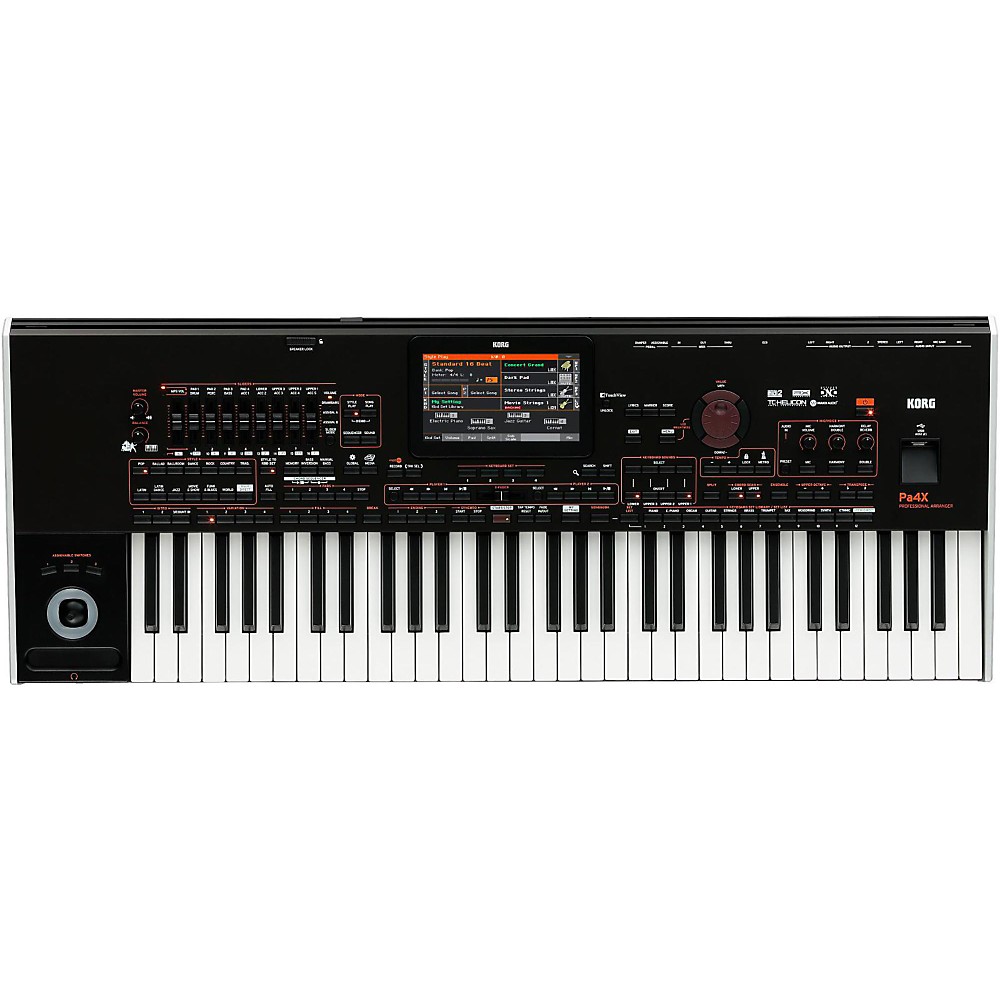 Korg Pa4x 61-Key Professional Arranger
"Save BIG when you buy today!Semiweighted keys with velocity sensitivity and aftertouchElegant, streamlined aluminum cabinetHuge 7"" capacitive TouchView display with tilting systemEasy-to-use panel layout and intuitive redesigned graphical interfaceNew E

More Synthesizers And Workstations
---
470.00
349.99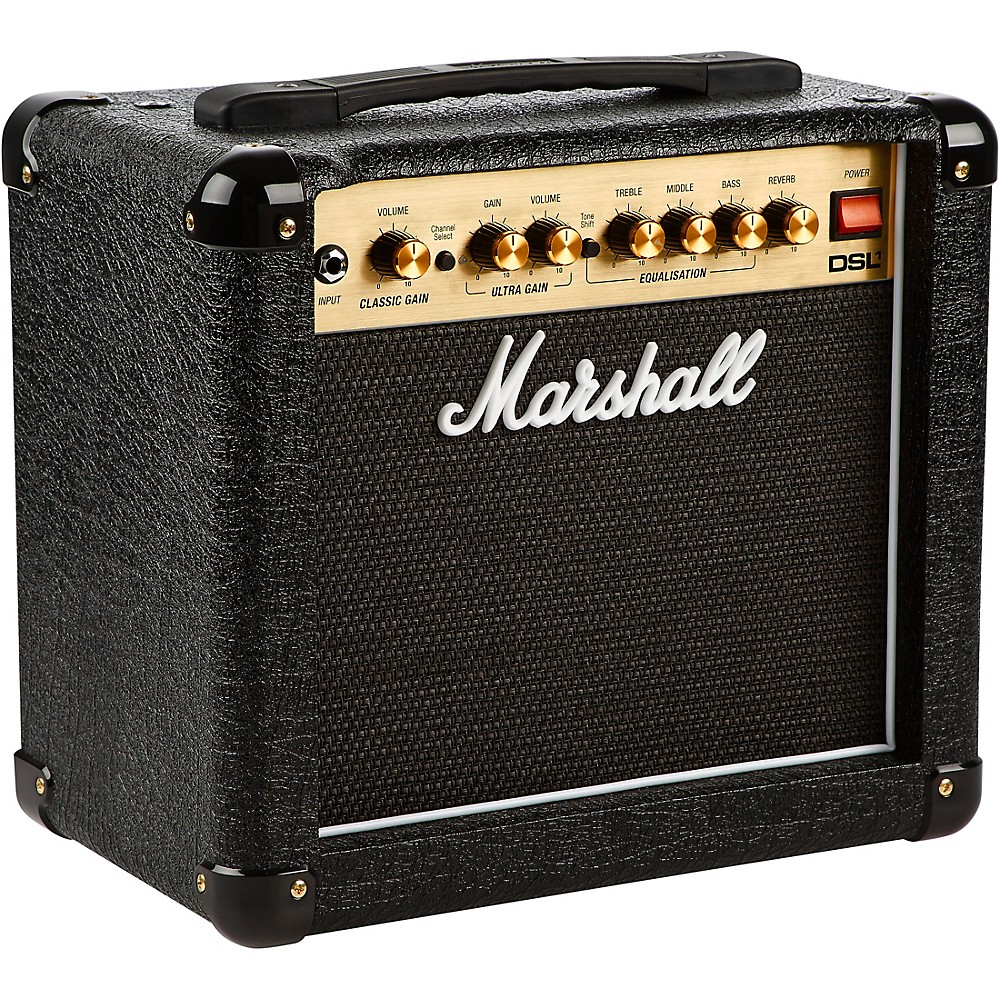 Marshall Dsl1cr 1W 1X8 Tube Guitar Combo Amp
"The next generation of the Marshall DSL series has arrived! These DSL amps are laden with Marshall tone, features and functionality for the novice, as well as pros performing on the worlds biggest stages. The DSL series includes the following updated fea

More Guitar Amplifiers
---