Monday, September 24th 2018.
Moog Synthesizers, Workstations
Moog synthesizers, workstations are one of the biggest brand names in the music industry. They also provide sequencers, samplers, keyboard amplifiers and accessories. At Gear Musician we offer tab and sheet music, electric pianos and even gifts. Yamaha, Moog, Alesis, Kuzweil, Korg, Nord, Casio, Studiologic, Doepfer, Hammond, Midiman, Fatar, E-mu, Waldorf, Panasonic and the list goes on.
| Back To Synths/Workstations |
295.00
279.00

Moog Vx-351 Voyager Control Voltage Expander
"The Moog VX-351 control voltage expander connects to the minimoog Voyager's accessory port with the included detachable cable. It houses twenty-one one-quarter inch jacks that are connected to the Voyager's CV and Gate outputs in a CP-251 sized enclosure

MORE...


539.00
499.00

Moog Minitaur Bass Synthesizer
"With Moog's Minotaur, you don't have to traverse a labyrinth to create analog bass sounds of mythical proportions. Part of the Taurus family of Moog instruments, this compact analog bass synthesizer provides you with all the growl, snarl and low end its

MORE...


329.00
199.00

Moog Werkstatt 01
"The Werkstatt-1: Moogfest 2014 Kit is for anyone who loves all things Moog, and for anyone else who's interested in an affordably priced synthesizer with a huge analog sound that Moog is famous for. Werkstatt-1 is a patchable and compact, one oscillator

MORE...


679.00
599.00

Moog Mother-32 Semi Modular Synth Module
"Handcrafted in Asheville, NC, Moog's Mother-32 is their first-ever semi-modular tabletop and Eurorack synthesizer. The Mother-32 adds a distinctive raw analog sound, sequencing and extensive interconnectivity to any electronic or modular ecosystem. A gre

MORE...


649.00
599.00

Moog Drummer From Another Mother (Dfam) Percussion Synthesizer
"The Drummer From Another Mother is Moog's highly interactive semi-modular percussion synthesizer with an all-analog sound and a vibrant deviation from the traditional drum machine model. As part of Moog's semi-modular synthesizer series, the DFAM share s

MORE...


979.00
799.00

Moog Sub Phatty 25-Key Analog Synthesizer
"The Sub Phatty takes everything that is vintage Moog, and packs it into a sound design machine that is both fresh and aggressive. It has 25 keys, 31 knobs and 13 switches that connect you directly to the analog heart of this powerful instrument. Its osci

MORE...


1579.00
1499.00

Moog Subsequent 37
"The Subsequent 37 is a (2-note) paraphonic analog synthesizer that builds on the award-winning design of the Sub 37 Tribute Edition. Its control panel has 40 knobs and 74 switches, placing a vast array of analog sound design tools and onboard sequencing

MORE...


999.00
899.00

Moog Grandmother Semi-Modular Analog Synthesizer
"Retro looks, cool vibe and a sound that's all Moog. Grandmother is a direct reflection of Moog's modular heritage, where the journey to creating sound is as much fun as the end result. There are no presets, so you'll have to rely on creative exploration

MORE...



Only $14.49
CLICK HERE


---

Only $12.99
CLICK HERE


---

Only $84.99
CLICK HERE
---
799.00
429.99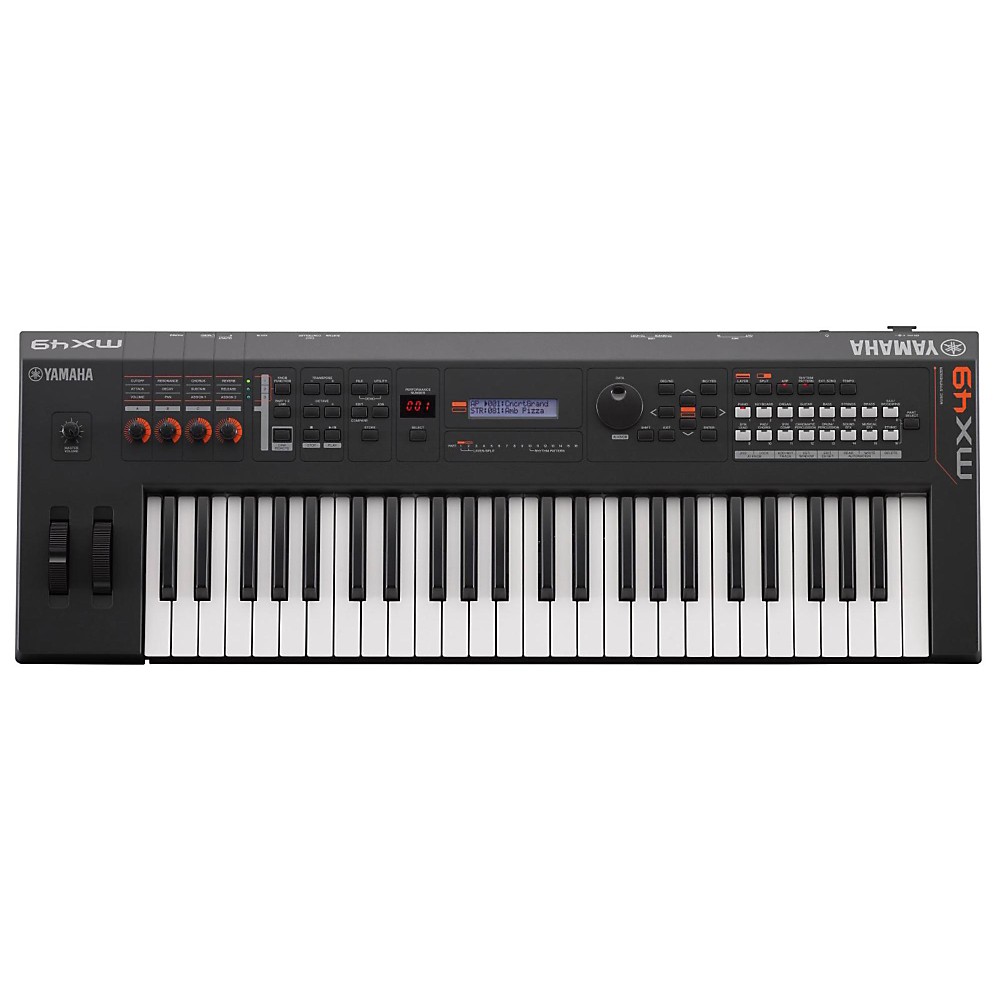 Refurbished Yamaha Mx49 49 Key Music Production Synthesizer Black
"MX49 is a 49-key music synthesizer which combines Motif XS sounds, USB Audio/MIDI connectivity and advanced DAW/VST controller features at a groundbreaking level of affordability.Expand your sound palette with FM Essential: a FREE iOS FM synthesizer app

More Synthesizers And Workstations
---
1999.99
1499.99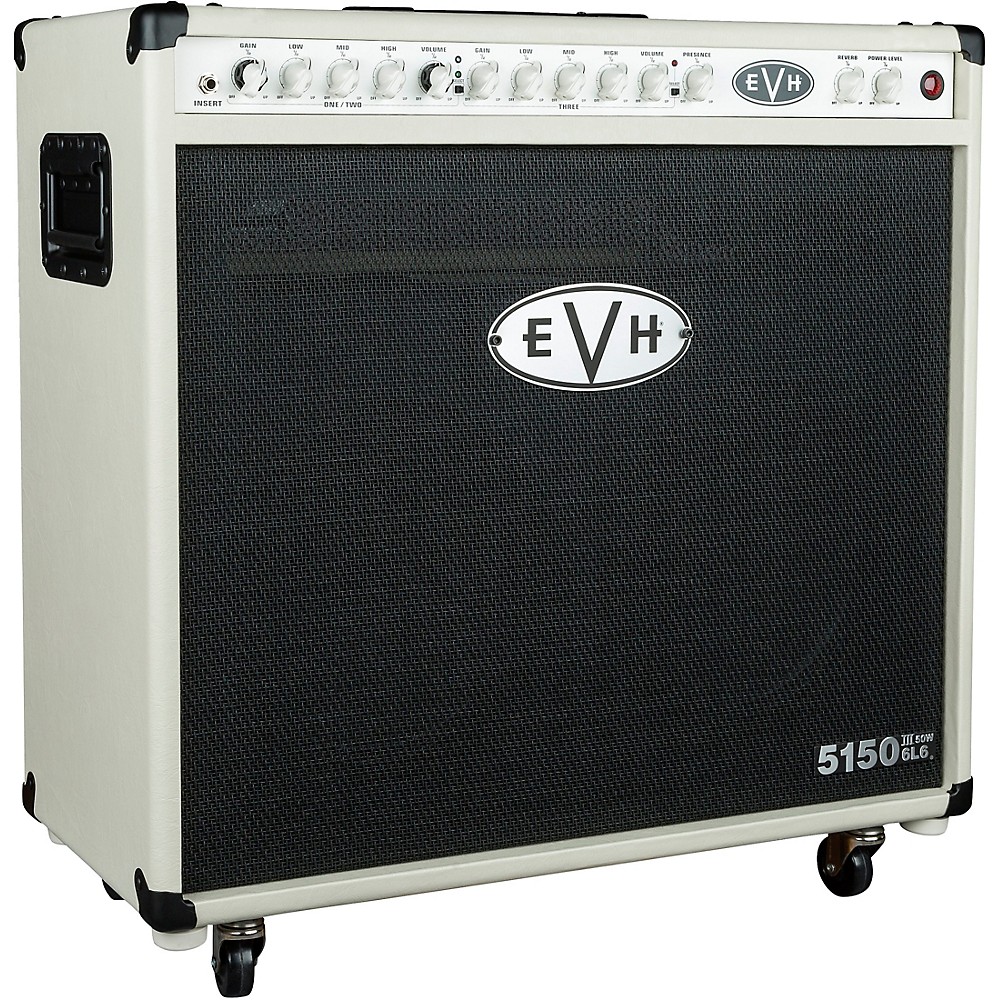 Evh 5150Iii 50W 2X12 6L6 Tube Guitar Combo Amp Ivory
"Brimming with brawny tone, the EVH 5150III 50W 6L6 212 combo is arena-sized sound in a Celestion-powered compact package for more convenient transport.Redesigned with versatile, all-new independent dual-concentric controls that allow for gain and volume

More Guitar Amplifiers
---