Wednesday, October 17th 2018.
Non Keyboard Controllers For Sale
Gear Musician offers a full line of non keyboard controllers for sale online as well as amp heads and cabinets by the major manufacturers in the industry such as ampeg, crate, eden, hartke, swr, peavey, fender, gallien kruger and more.
499.00
299.00

Akai Professional Ewi Usb Electronic Wind Controller
"The Akai Professional EWI USB electronic wind controller is for musicians seeking an easy-to-play, easy-to-use instrument. Akai Professional's decades of experience in wind and electronic musical instruments are rolled into Akai's most user-friendly-and

MORE...


699.95
499.95

Studiologic Mp-113 Dynamic Midi Foot Controller Pedal Board
"The Studiologic MP-113 is a 13-note pedal board that lets you control any MIDI keyboard or module with your feet. It's also great as an onstage lighting controller or for driving an arranger module or keyboard while freeing up your hands for other tasks.

MORE...


999.00
698.98

Akai Professional Ewi4000s Electronic Wind Controller
"The Akai EWI 4000S wind instrument is a big step forward in the development of MIDI controllers and synthesizer instruments. It offers customizable sax-style fingering with advanced controls and functions for expressive performance and makes a number of

MORE...


129.00
56.43

Akai Professional Lpd8 Laptop Pad Controller
"The Akai LPD8 Laptop Pad Controller is a USB-MIDI controller for musicians, producers, DJs, and other music creators. The controller measures less than 13"" across and weighs less than a pound so it fits easily into your laptop case, backpack, or messeng

MORE...


19.00
19.00

Airturn Atfs-2 Silent Foot Switch
"The ATFS-2 Foot Switch is designed to be lightweight, absolutely silent, and ultra compact. Constructed of injection-molded polycarbonate that's nearly indestructible, the ATFS-2 is an ideal footswitch for people who are concerned with silent operation,

MORE...


159.00
99.00

Source Audio Hot Hand Usb Wireless Midi Controller
"The Hot Hand USB MIDI Controller has a motion-sensing accelerometer to enable simple control over previously complicated processes and open up a new frontier of possibilities for audio and light production. This special USB receiver translates motion sig

MORE...


220.00
164.99

Korg Mini Kaoss Pad 2 Dynamic Effect Processor
"Korg's KAOSS PAD Series products have become some of the must-have effect units on in every musician's rig - especially on the DJ scene. The original mini KAOSS PAD has earned enormous popularity for packing full-fledged effects into its compact body. No

MORE...


149.99
149.95

Ik Multimedia Irig Pads
"iRig PADS is an ultra-portable MIDI pad controller for iPhone/iPod touch/iPad and Mac/PC. Smaller than an iPad and less than 1"" thick, iRig PADS makes it easy to play and control virtual drum, percussion and electronic instruments, anytime and anywhere.

MORE...


299.00
249.00

Arturia Beatstep Pro Controller & Sequencer
"BeatStep Pro is your main performance hub to gear of the future, and classic hardware of years past. Designed for hands-on hardware sequencing, BeatStep Pro combines two fully independent melodic sequencers with up to 64 steps per sequence, and one drum

MORE...


219.99
149.99

Novation Launchpad Rgb
"Novation' Launchpad has become the global selection for controlling Ableton Live. If you'e a Live user, you will soon understand why Launchpad and Live are such a compatible match. Launchpad integrates immediately and seamlessly with Ableton Live, withou

MORE...


399.00
199.00

Akai Professional Mpd226 Pad Controller
"MPD226 is a MIDI-over-USB pad controller designed for producers, programmers, musicians and DJs. Its blend of MPC controls and technologies mesh with USB connectivity brings the feel of classic beat making into computer music production.Experience the Di

MORE...


319.99
199.95

Fishman Tripleplay Fc-1 Floor Controller
"The performance power of a computer, with the portability of a mobile device. Does your music laptop also have all of your personal information on it? Contacts, banking, credit cards, passwords... Most of us dont have the luxury of a single-use music lap

MORE...


1799.00
1499.00

Roger Linn Design Linnstrument Midi Controller
"From Technical Grammy winner and MPC inventor Roger Linn comes LinnStrument, a revolutionary new 200-pad MIDI controller that captures three dimensions of each fingers movement for subtle and precise control of note volume, pitch and timbre, polyphonical

MORE...


199.99
149.99

Novation Launch Control Xl Black
"Launch Control XL is the ultimate controller for Ableton Live. It provides 16 buttons, 24 knobs and eight faders, all of which integrate seamlessly with Live to give you total hands-on control. When combined with Launchpads intuitive 64-button grid, Laun

MORE...


149.99
129.99

Mogees Sensor With Intelligent Software
"Mogees transforms anything into a musical instrument, giving you an entire world of new creative possibilities. Attach the Mogees sensor to any object and plug it into your iOS devices or computer. The vibrations you create when playing the object will b

MORE...



Only $14.49
CLICK HERE


---

Only $12.99
CLICK HERE


---

Only $84.99
CLICK HERE
---
999.00
699.99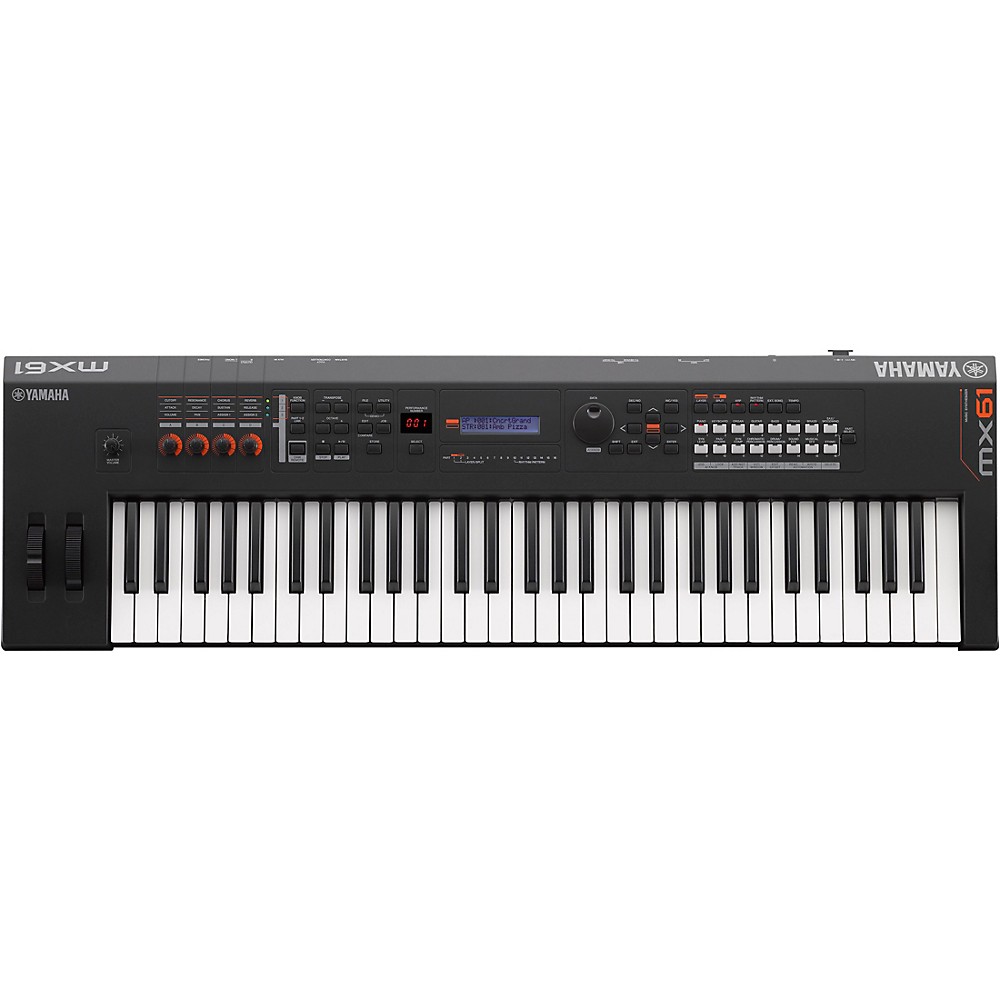 Yamaha Mx61 61 Key Music Production Synthesizer Black
"The MX v2 is a compact, lightweight Music Synthesizer with over 1000 Motif Voices plus deep computer and iOS integration. MX v2 adds a Class Compliant USB audio and MIDI interface and unlocks the new FM Essential iOS synth app. Available with 49 or 61 to

More Synthesizers And Workstations
---
999.99
499.99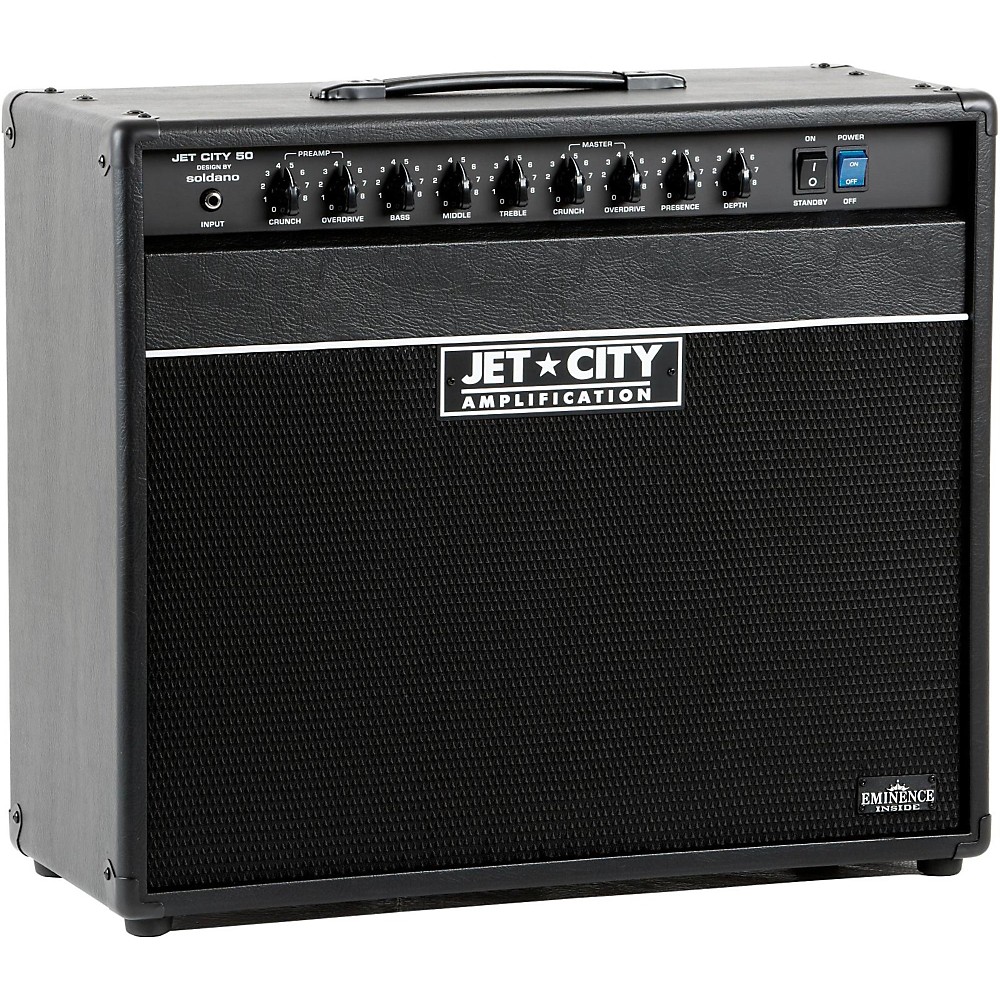 Jet City Amplification Jca5012c 50W 1X12 Tube Guitar Combo Amp Black/Blue
"50 watts from a pair of 6L6 power tubes and all the features of the JCA100H make the JCA50H Tube Guitar Combo Amp ideal for gigging musicians who need plenty of stage volume with some nice power amp distortion. The Normal channel can range from clean ton

More Guitar Amplifiers
---