Tuesday, November 20th 2018.
Drum Machines
Gear Musician delivers only the best of percussion drum machines, in both acoustic and electronic as well as cymbals, sticks, stands, parts and supplies. Online purchases are available. Whether you're looking for a full drum set or a bass drum, snare, hi-hat or parts and accessories for your current kit, we can supply it for you. Just click on the item for more information
| Drum Sets | Electronic Drum Sets | Drum Machines | Childrens Drums | Drum Accessories |
399.00
259.00

Alesis Sr-18 Drum Machine
"Alesis knows drums. The legendary SR-16 ignited the drum-machine market in 1990 and has remained a classic ever since. The SR-18 is designed to meet the demands of today's musicians. The SR-18 follows in the tradition of its ancestor, as it is loaded wi

MORE...


269.00
119.95

Alesis Sr-16 Drum Machine
"The SR-16 drum machine has been used by plethora of songwriters, live performers, and remix engineers, making it one of the most popular drum machine on the market. The reason is simple: it features a great selection of 233 realistic, natural drum sounds

MORE...


2199.00
1999.00

Dave Smith Instruments Tempest
"The Tempest by Dave Smith Instruments combines authentic analog and digital synthesis with an intuitive interface, 16 velocity/pressure-sensitive pads, and a powerful sequencer. It's an instrument clearly meant to extend the capabilities and expand the i

MORE...


111.99
84.99

Korg Krmini Compact Rhythm Machine
"Many musicians wish that they could enjoy casually performing while being backed up by real rhythm patterns rather than just a metronome. Korg has responded to these wishes with the KR Mini rhythm machine. It features a simple design that eliminates all

MORE...


499.99
499.99

Roland Aira Tr-8 Rhythm Performer
"The TR-8 is a performance rhythm machine that melds the legendary sound and vibe of the TR-808 and TR-909 with features and functions for the modern age. A product of the 80's, both the TR-808 and the TR-909 have since become two of the most highly-respe

MORE...


349.00
299.00

Arturia Drumbrute Impact Analog Drum Machine
"Get ready to meet a different kind of Brute. A drum machine with attitude, DrumBrute Impact is an addictively fun, instantly satisfying beat maker with a beefy, unique voice. Featuring amazing performance controls, superb connectivity, and analog sounds

MORE...


224.00
174.99

Korg Volca Beats Analog Drum Machine
"Following in the footsteps of the monotron, monotribe, and MS-20 Mini analog synthesizers, Korg announces the Volca series. volca is a new lineup of EDM production tools. These powerful and fun-to-use true-analog devices deliver a diverse array of fat so

MORE...


49.00
49.00

Singular Sound Beatbuddy Footswitch
"Get the most out of your BeatBuddy. Add accent hits and drum breaks (pauses), tap tempo, scroll through songs, and more, all hands-free with this Beatbuddy Footswitch. Designed to provide rock-solid performance while withstanding heavy use. Guaranteed.Di

MORE...


399.00
299.00

Singular Sound Beatbuddy
"BeatBuddy is the first drum machine in a guitar pedal format that enables full hands-free, creative control of the beat. Musicians can effortlessly insert fills, transition from verse to chorus, add accent hits, throw in drum breaks, and more, to create

MORE...



Only $14.49
CLICK HERE


---

Only $12.99
CLICK HERE


---

Only $84.99
CLICK HERE
---
5400.00
3499.99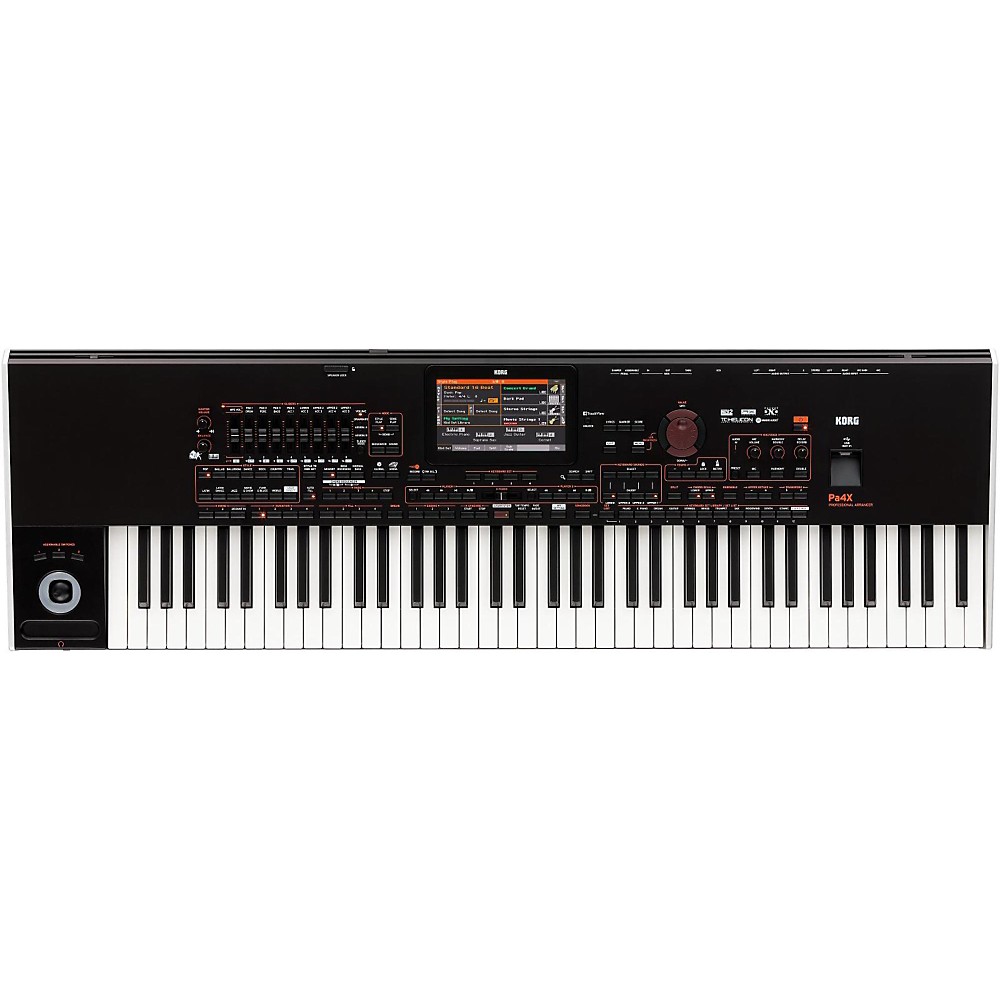 Refurbished Korg Pa4x76 76-Key Professional Arranger
"Korg' Professional Arrangers are among some of the most popular keyboards available, and now the Korg Pa4X continues on the series with improved sound quality and expressiveness, more extensive arranger functionality, and an upgraded interface including

More Synthesizers And Workstations
---
499.99
389.99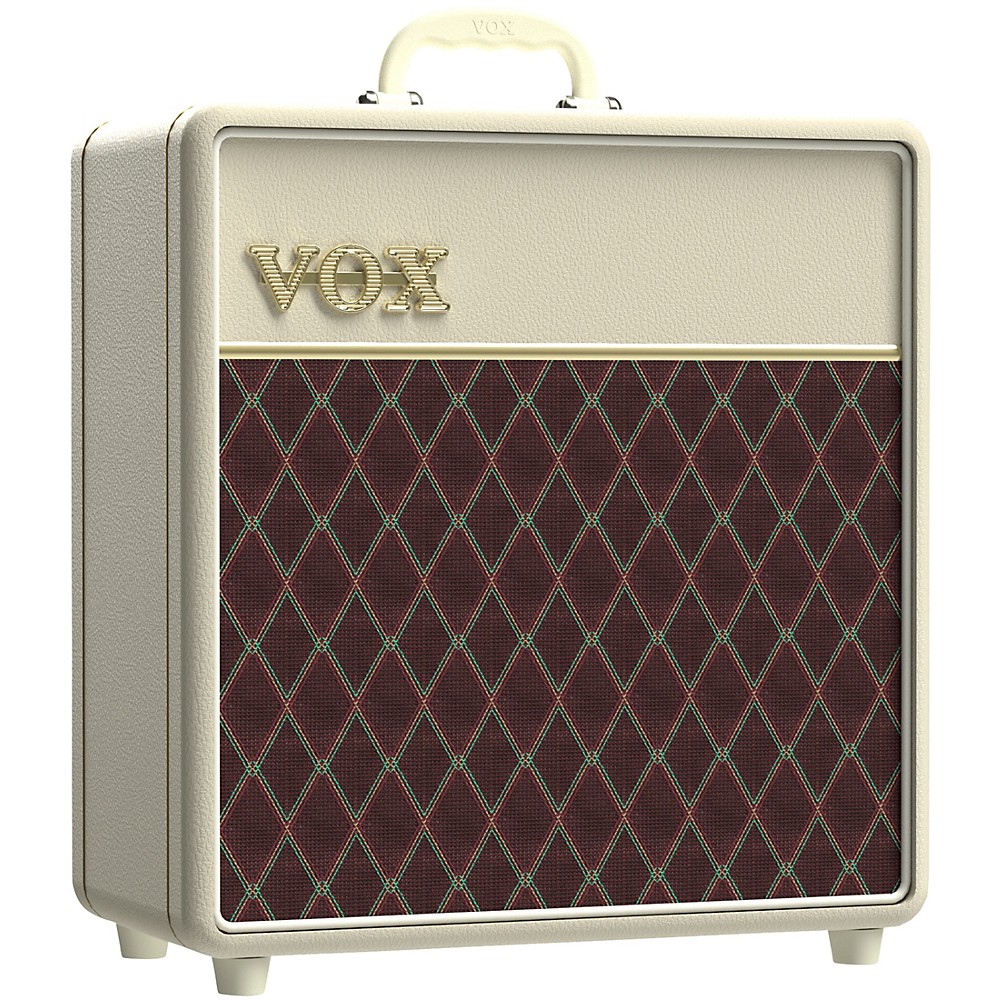 Vox Ac4c1-12 Classic 4W 1X12 Tube Guitar Combo Amp Cream Cream
"Among the various VOX tube amps, the AC4 has remained one of the most popular over the years, as they provide a simple and hassle free way to enjoy the rich sound of a tube-driven amp. While previous models were equipped with a 10"" speaker, this new mod

More Guitar Amplifiers
---