Monday, September 16th 2019.
Audio Interfaces
Recording gear by the biggest brand name manufacturers in the music industry. Our lineup includes pci audio interfaces, multi track recorders, cd burners, recorders, audio recording gear, digital workstations, multi track recorders, mini disk, cd players, stereo mastering equipment, recording processors, software, mics for recording, studio monitors and so much more
| Recorders | CD Burners/Recorders | Studio Monitors | Stage Monitors | Interfaces |
1 [2] [3] [4] [5] [6] [7] [8] [9] [10] [11] [12] [13] [14] [15] [16] [17] [next]
69.95
39.99

Mxl Ibooster Guitar And Microphone Interface Mac
"This compact, affordable audio interface is an essential tool for Apple home recording and multimedia enthusiasts. The electric guitar and cardioid condenser microphones (the microphone type used in professional recording environments) output a relativel

MORE...


895.00
795.00

Lynx Aes16e-Src Pci Express Card
"The Lynx AES16e-SRC PCI Express Card builds on the capabilities of Lynx's popular AES16 with updated features and the benefits of the PCI Express interface. The architecture and higher bandwidth of PCI Express reduces bottlenecks and overhead, which prov

MORE...


139.99
99.99

Line 6 Pod Studio Gx With Pod Farm
"Line 6 POD Studio GX includes the POD Farm plug-in and Ableton Live Lite 8-track recording software, an ideal platform for guitarists. This collection of studio-standard hardware and software provides instant pro guitar recording, right out of the box.

MORE...


395.00
360.00

Lynx Lt-Hd Aurora Protools Hd Card
"The Lynx LT-HD Aurora Card makes connectivity with Digidesign ProTools HD is possible. Easily installed in Aurora's LSlot bay, the LT-HD empowers Aurora converters for use in current ProTools HD systems. Connected via standard Digilink cables to HD Core

MORE...


795.00
699.00

Lynx Aes16e Pci Express Card
"The Lynx AES16e PCI Express Card builds on the capabilities of Lynx's popular AES16 with an updated feature set and the benefits of the PCI Express interface. The architecture and higher bandwidth of PCI Express cards reduces bottlenecks and overhead, wh

MORE...


61.03
42.90

Rapco Horizon Tdiblox Consumer Audio Interface
"The Horizon TDIBLOX Tape Deck Interface lets you connect unbalanced sources, such as laptops, MP3 players, CD players, and tape decks with stereo RCA outputs to a mic-level mono input on a PA mixer.The Horizon TDIBLOX has RCA plugs that connect directly

MORE...


595.00
549.00

Motu Ultralite-Mk3 Hybrid Audio Interface
"As the first-ever ""hybrid"" audio interface of its kind, the MOTU UltraLite-mk3 Hybrid provides flexible and mobile operation via FireWire or hi-speed USB2 connectivity to a Mac or PC computer, with professional audio quality at sample rates up to 192 k

MORE...


895.00
849.00

Motu Traveler-Mk3 Firewire Audio Interface
"Engineered for high-end mobile recording applications, the Traveler-mk3 from MOTU delivers four very high quality mic inputs, bus power, optional battery power, and DSP-driven mixing and effects processing. The rackmountable Traveler-mk3 interface gives

MORE...


39.95
39.95

Motu Zbox Guitar Impedence Adapter
"The MOTU ZBox matches the output impedance (Z) of your guitar to the impedance of a non-amp input, such as the mic/instrument preamp inputs on your audio interface. Without proper impedance matching, your guitar won't sound natural or feel right. ZBox's

MORE...


795.00
749.00

Motu 828Mk3 Hybrid Firewire Audio Interface
"As a hybrid audio interface, the 828mk3 provides flexible connectivity to any Mac or PC via FireWire or high-speed USB 2.0, with 10 channels of pristine 192kHz analog recording and playback, combined with sixteen channels of ADAT digital I/O and stereo S

MORE...


819.00
485.04

Roland Octa-Capture 10X10 Usb Audio Interface
"Combining ten inputs, ten outputs, and eight VS PREAMPS with transparent 24-bit/192 kHz audio quality, the Roland OCTA-CAPTURE sets a new standard for portable USB 2.0 audio interfaces. High-level audio production is made possible with this fusion of pre

MORE...


1295.00
995.00

Motu 896Mk3 Hybrid
"With this the third redesign of MOTU's flagship interface, the 896mk3 audio interface delivers the advanced design, high-end performance and superb sound that has made it a favorite of audio engineers everywhere. It delivers universal ""hybrid"" FireWire

MORE...


449.00
395.00

Motu Audio Express 6 X 6 Firewire/Usb 2.0 Audio Interface
"Thanks to MOTU's Hybrid interface technology, the Audio Express connects to any current Mac or PC via FireWire or high-speed USB 2.0. Connect your mic, guitar, keyboard, and digital input, and you are ready to make pro-quality recordings in your personal

MORE...


4995.00
4995.00

Avid Hd I/O 16X16 Analog Interface
"Professional studio recording requires a professional audio interface, something that will perform with the precision and stability needed for larger more demanding sessions. Cue in the Avid HD I/O, a high-performance Pro Tools HD Seris 8 x 8 x 8 analog

MORE...


179.95
149.95

Presonus Audiobox Itwo 2X2 Usb/Ipad Recording System
"The PreSonus AudioBox iTwo offers even more flexibility for mobile musicians and podcasters who are looking for a professional means of recording on their iPad or laptop. This USB bus-powered interface incorporates two combo mic/line/instrument inputs wi

MORE...


1 [2] [3] [4] [5] [6] [7] [8] [9] [10] [11] [12] [13] [14] [15] [16] [17] [next]

Only $14.49
CLICK HERE


---

Only $12.99
CLICK HERE


---

Only $84.99
CLICK HERE
---
1470.00
1079.99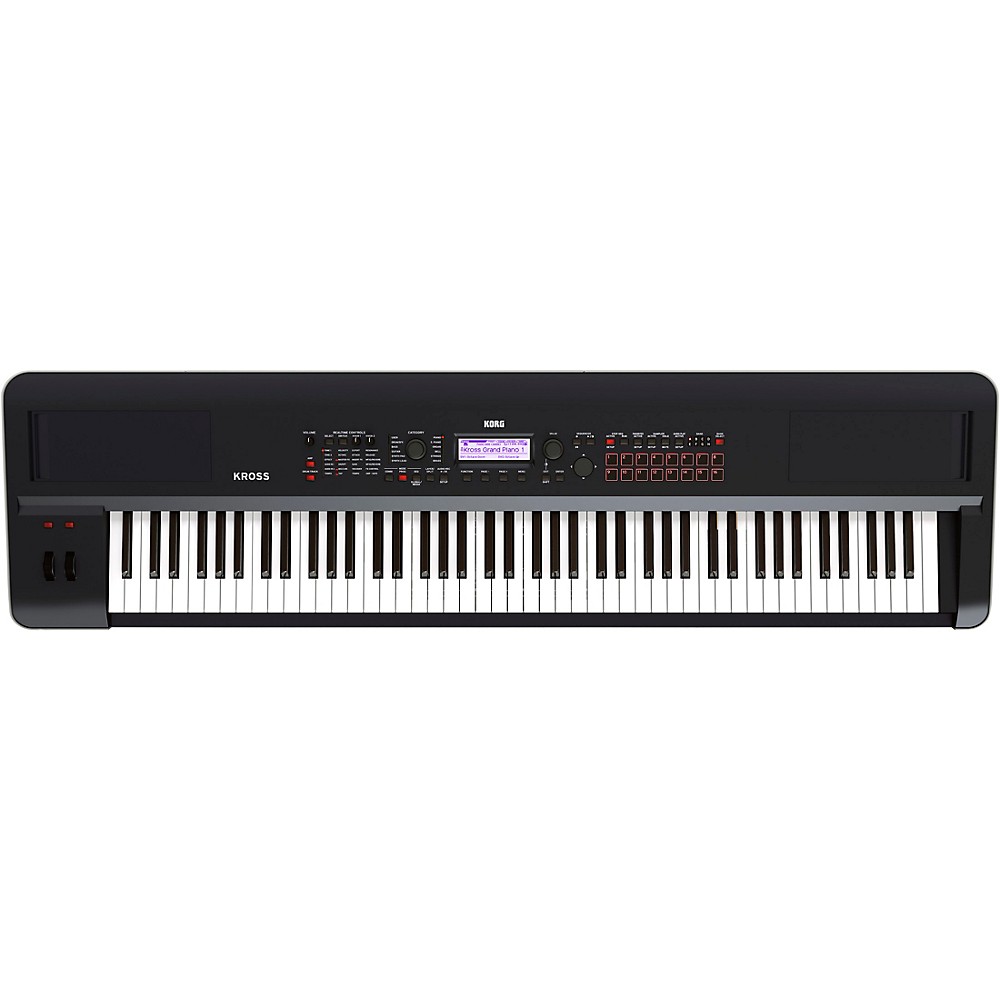 Korg Kross 2 88-Key Synthesizer Workstation Black
"KROSS 2, the long-awaited successor of the KROSS, is a compact, portable workstation with a huge range of sounds. While maintaining its identity as ultra-lightweight, compact, and capable of running on batteries, this new model dramatically enhances KROS

More Synthesizers And Workstations
---
2549.99
2549.99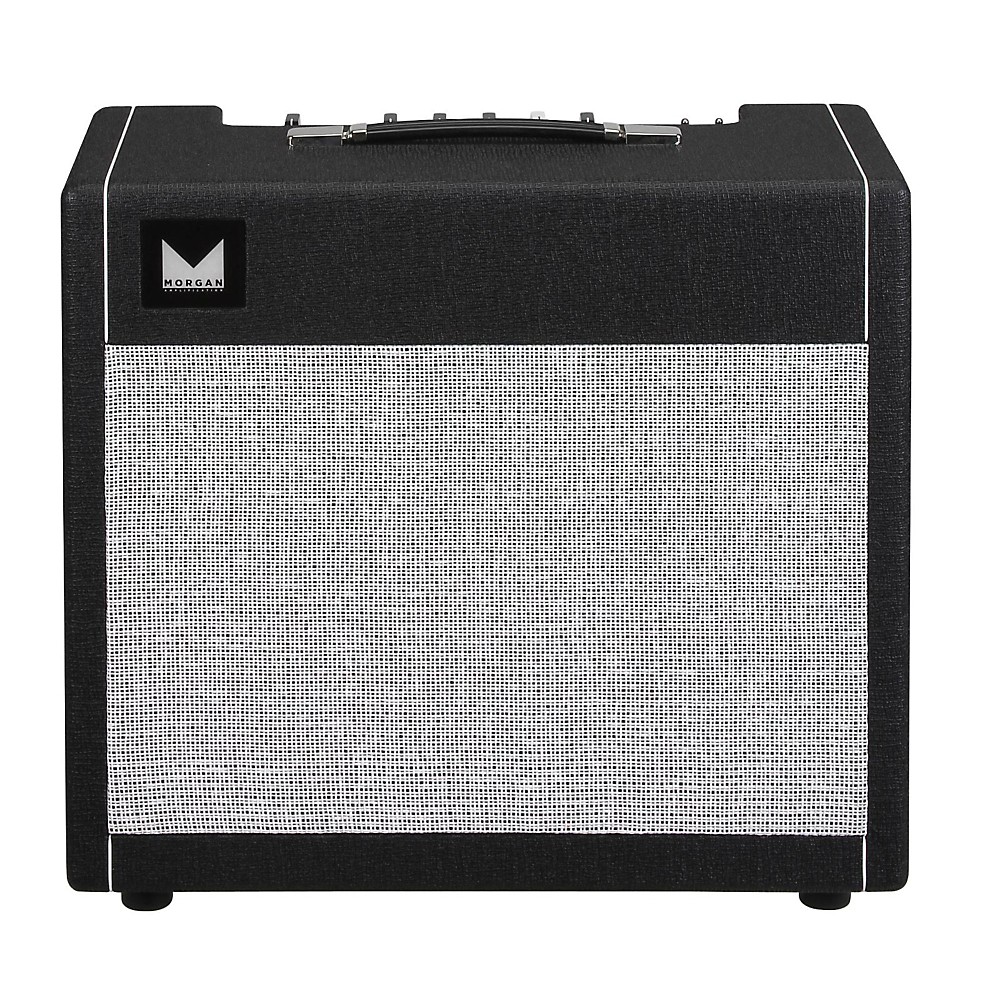 Morgan Amplification Sw22r 1X12 22W Tube Guitar Combo Amp With Spring Reverb
"The Morgan SW22R 22W 1x12"" tube guitar combo, with reverb, is wolf in sheep's clothing. This 6V6-driven amplifier was based around the super-clean platform originally found in a certain $40,000 amplifier. This amp produces a sweet, singing sustain, even

More Guitar Amplifiers
---