Monday, March 25th 2019.
Audio Interfaces
Recording gear by the biggest brand name manufacturers in the music industry. Our lineup includes pci audio interfaces, multi track recorders, cd burners, recorders, audio recording gear, digital workstations, multi track recorders, mini disk, cd players, stereo mastering equipment, recording processors, software, mics for recording, studio monitors and so much more
| Recorders | CD Burners/Recorders | Studio Monitors | Stage Monitors | Interfaces |
1 [2] [3] [4] [5] [6] [7] [8] [9] [10] [11] [12] [13] [14] [15] [16] [next]
69.95
55.99

Mxl Ibooster Guitar And Microphone Interface Mac
"This compact, affordable audio interface is an essential tool for Apple home recording and multimedia enthusiasts. The electric guitar and cardioid condenser microphones (the microphone type used in professional recording environments) output a relativel

MORE...


279.99
199.99

Line 6 Pod Studio Ux2 With Pod Farm
"The Line 6 POD Studio UX2 recording interface combines the stunning sound of the POD Farm plug-in with a rock-solid and powerful USB interface. Line 6 versions of the immortal guitar, bass, and effects tones essential to the success of countless platinum

MORE...


199.95
49.00

Lexicon Alpha Usb Desktop Recording Studio
"Like the Omega and Lambda, the Lexicon Alpha USB Audio Interface is a complete portable desktop recording studio. It offers a 2x2x2 USB I/O mixer which is powered directly from the USB bus. You can be connected to the XLR inputs and the 1/4"" balanced li

MORE...


895.00
795.00

Lynx Aes16e-Src Pci Express Card
"The Lynx AES16e-SRC PCI Express Card builds on the capabilities of Lynx's popular AES16 with updated features and the benefits of the PCI Express interface. The architecture and higher bandwidth of PCI Express reduces bottlenecks and overhead, which prov

MORE...


395.00
360.00

Lynx Lt-Hd Aurora Protools Hd Card
"The Lynx LT-HD Aurora Card makes connectivity with Digidesign ProTools HD is possible. Easily installed in Aurora's LSlot bay, the LT-HD empowers Aurora converters for use in current ProTools HD systems. Connected via standard Digilink cables to HD Core

MORE...


795.00
699.00

Lynx Aes16e Pci Express Card
"The Lynx AES16e PCI Express Card builds on the capabilities of Lynx's popular AES16 with an updated feature set and the benefits of the PCI Express interface. The architecture and higher bandwidth of PCI Express cards reduces bottlenecks and overhead, wh

MORE...


161.00
99.00

Shure X2u Xlr-To-Usb Microphone Adapter
"The Shure X2u XLR-to-USB Microphone Adapter is a modular accessory that connects any XLR microphone to your computer to create better-than-CD quality recordings. As home recording flourishes, the Shure X2u adapter redefines what amateur musicians and pod

MORE...


349.00
309.99

Yamaha My8at 8-Channel Digital I/O Adat Card For 01V
The Yamaha MY8AT gives you eight ADAT digital format I/O (optical connectors). Interface Yamaha products with mini-YGDAI card slots to products with ADAT digital formatEight ADAT digital format I/O (optical connectors)

MORE...


61.03
42.90

Rapco Horizon Tdiblox Consumer Audio Interface
"The Horizon TDIBLOX Tape Deck Interface lets you connect unbalanced sources, such as laptops, MP3 players, CD players, and tape decks with stereo RCA outputs to a mic-level mono input on a PA mixer.The Horizon TDIBLOX has RCA plugs that connect directly

MORE...


595.00
549.00

Motu Ultralite-Mk3 Hybrid Audio Interface
"As the first-ever ""hybrid"" audio interface of its kind, the MOTU UltraLite-mk3 Hybrid provides flexible and mobile operation via FireWire or hi-speed USB2 connectivity to a Mac or PC computer, with professional audio quality at sample rates up to 192 k

MORE...


895.00
849.00

Motu Traveler-Mk3 Firewire Audio Interface
"Engineered for high-end mobile recording applications, the Traveler-mk3 from MOTU delivers four very high quality mic inputs, bus power, optional battery power, and DSP-driven mixing and effects processing. The rackmountable Traveler-mk3 interface gives

MORE...


39.95
39.95

Motu Zbox Guitar Impedence Adapter
"The MOTU ZBox matches the output impedance (Z) of your guitar to the impedance of a non-amp input, such as the mic/instrument preamp inputs on your audio interface. Without proper impedance matching, your guitar won't sound natural or feel right. ZBox's

MORE...


795.00
749.00

Motu 828Mk3 Hybrid Firewire Audio Interface
"As a hybrid audio interface, the 828mk3 provides flexible connectivity to any Mac or PC via FireWire or high-speed USB 2.0, with 10 channels of pristine 192kHz analog recording and playback, combined with sixteen channels of ADAT digital I/O and stereo S

MORE...


819.00
499.99

Roland Octa-Capture 10X10 Usb Audio Interface
"Combining ten inputs, ten outputs, and eight VS PREAMPS with transparent 24-bit/192 kHz audio quality, the Roland OCTA-CAPTURE sets a new standard for portable USB 2.0 audio interfaces. High-level audio production is made possible with this fusion of pre

MORE...


1295.00
995.00

Motu 896Mk3 Hybrid
"With this the third redesign of MOTU's flagship interface, the 896mk3 audio interface delivers the advanced design, high-end performance and superb sound that has made it a favorite of audio engineers everywhere. It delivers universal ""hybrid"" FireWire

MORE...


1 [2] [3] [4] [5] [6] [7] [8] [9] [10] [11] [12] [13] [14] [15] [16] [next]

Only $14.49
CLICK HERE


---

Only $12.99
CLICK HERE


---

Only $84.99
CLICK HERE
---
799.00
499.99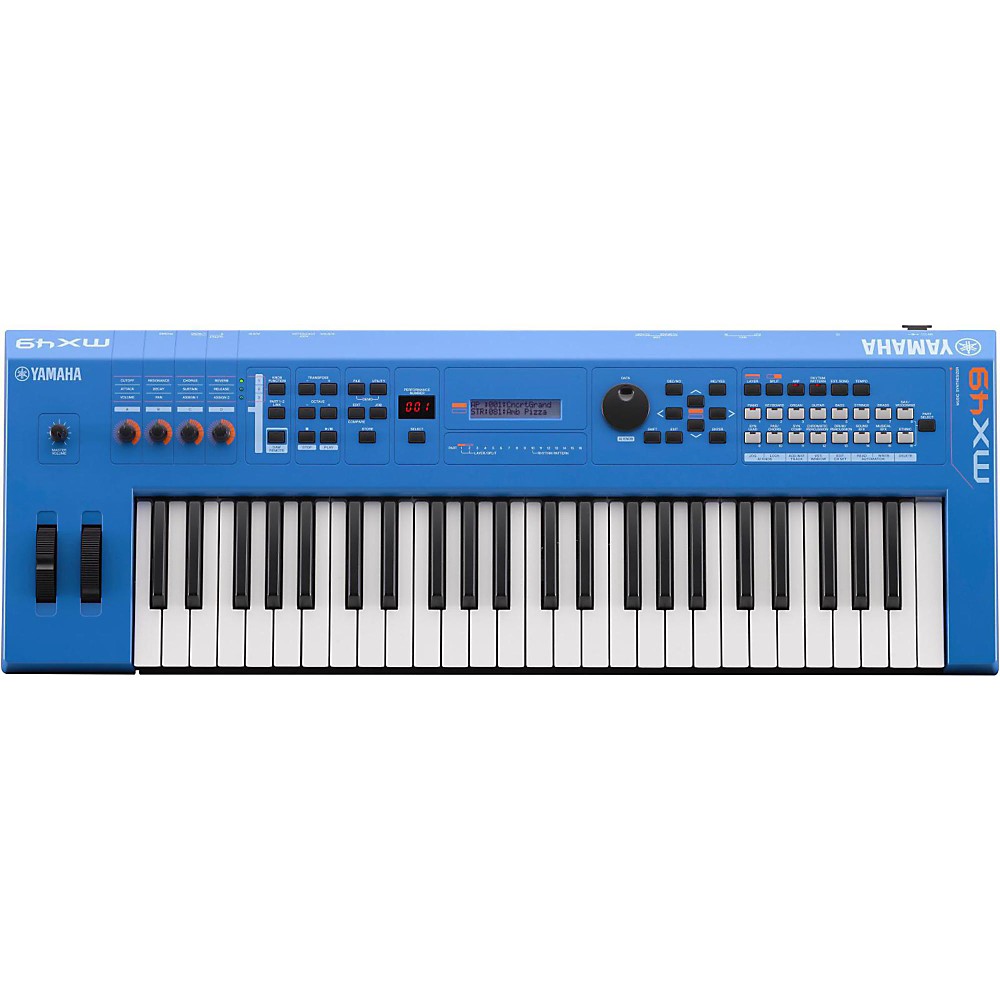 Yamaha Mx49 49 Key Music Production Synthesizer Electric Blue
"The MX v2 is a compact, lightweight Music Synthesizer with over 1000 Motif Voices plus deep computer and iOS integration. MX v2 adds a Class Compliant USB audio and MIDI interface and unlocks the new FM Essential iOS synth app! Available with 49 or 61 to

More Synthesizers And Workstations
---
1929.99
1399.99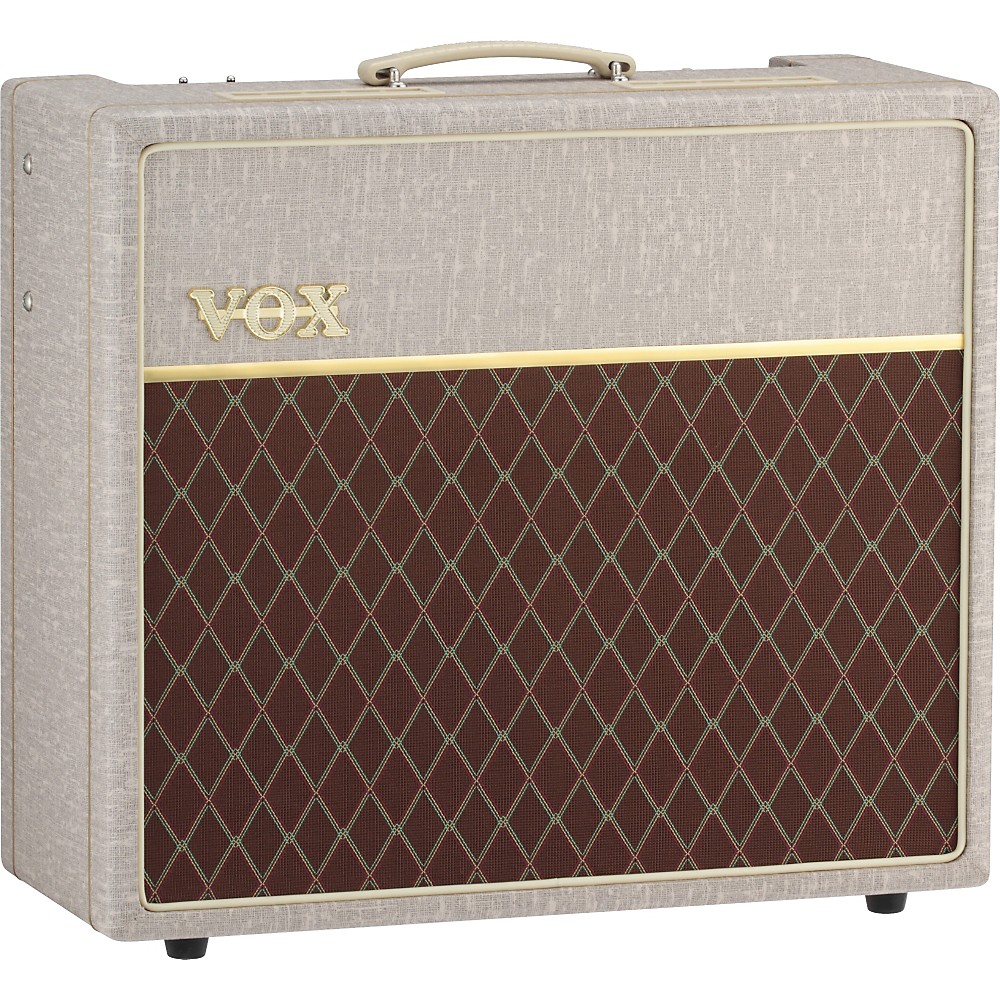 Vox Hand-Wired Ac15hw1 15W 1X12 Tube Guitar Combo Amp Fawn
"In VOX's history, there may never have been a series of amps boasting such a lofty and pure sound as the new Hand-Wired Series amps, which includes the AC15HW1 15W combo. The VOX Hand-Wired Series relies on the painstaking technique of turret board hand-

More Guitar Amplifiers
---