Monday, September 16th 2019.
Studio Monitors
Recording gear including studio monitors by the biggest brand name manufacturers in the music industry. Our lineup includes studio monitors, multi track recorders, cd burners, recorders, audio recording gear, digital workstations, multi track recorders, mini disk, cd players, stereo mastering equipment, recording processors, software, mics for recording and so much more
| Recorders | CD Burners/Recorders | Studio Monitors | Stage Monitors | Interfaces |
1 [2] [3] [4] [5] [6] [7] [8] [9] [10] [11] [12] [13] [next]
899.99
699.99

Mackie Hr824mk2 Studio Monitor (2010)
"The high-resolution Mackie HR824mk2 Active Studio Reference Monitor sounds as smooth as it looks. The rounded contours of the HR824mk2 monitor's Zero Edge Baffle minimize diffraction to give you a crystal clear audio image of your mix. The Mackie Optimiz

MORE...


2785.00
2465.00

Genelec 8030 Lse Triple Play - Two 8030B Monitors With A 7050B Subwoofer
"The 8030 LSE Triple Play Studio Monitor Package includes two Genelec 8030B monitor peakers and one Genelec 7050B subwoofer.Genelec 8030B The very compact 8030B is a powerful bi-amplified nearfield monitor system ideal for project and home studios, workst

MORE...


260.00
209.00

Jbl Control 2P Compact Powered Monitor System
"The JBL Control 2P is a compact powered reference monitor system that combines JBL's legendary loudspeaker design with powerful amplification. You get rich, accurate performance for the most demanding audio applications. The C2PS system includes one C2PM

MORE...


1295.00
1175.00

Genelec 8040B Bi-Amplified Monitor System (Each) Black
"The Genelec 8040BPM Bi-Amplified Monitoring System Boasts performance comparable to much larger systems, but in a compact package, the bi-amplified 8040BPM is ideal for use in many situations where a wide frequency response is needed but space is limited

MORE...


999.99
999.99

Adam Audio A8x Powered Studio Monitor
"With its power and radiation characteristics, the ADAM Audio A8X Powered Monitor is suitable for both near-field and midfield monitoring. With a price/performance ratio that could hardly be better, this monitor is a perfect entry into these monitoring fi

MORE...


1099.00
899.00

Dangerous Music Source Portable Monitor Controller
"The Dangerous SOURCE provides the critical link between your ears and the music. Every tracking and mixing decision hinges upon what you hear: how to locate the microphone's sweet spot for the perfect vocal, where to place the panning to define each inst

MORE...


1199.99
1249.99

Adam Audio A77x Powered Studio Monitor Right
"In some set-ups it can be advisable to use a horizontally designed speaker rather than a vertical one. Until now, such monitors were only available within the SX top line.The A77X, due to its outstanding features, might become a true game changer: Equipp

MORE...


2095.00
1895.00

Genelec 8050B Bi-Amplified Monitor System (Each)
"Capable of producing peak SPL of over 120 dB per pair, and with a low frequency response extending down to 35 Hz, the 8050B is a powerful wideband bi-amplified monitoring system.Genelec's Intelligent Signal Sensing (ISS) feature, reduces power consumptio

MORE...


699.00
699.00

Neumann Kh 120 Active Studio Monitor
"The KH 120 A studio monitor is designed for use as a near-field loudspeaker or as a rear loudspeaker in larger multi-channel systems. The KH 120 A represents the latest in acoustic and electronic simulation and measurement technologies to ensure the most

MORE...


2399.00
1999.00

Dangerous Music Monitor St Remote-Controlled Source And Speaker Switcher
"The Dangerous MONITOR ST is the gold standard for studio reference. Input source selection, speaker switching, cue system, talkback functions, and headphone amplification are all neatly tucked into one rack space and controlled via the comprehensive, cus

MORE...


299.00
299.00

Avantone Pro Passive Mixcube (Pair) Buttercream
"The Avantone MixCubes are shielded, full-range mini reference monitors. Their design is inspired by the legacy of the 5C Sound Cubes used in virtually all-major studios for the last 25 years.Engineering ObjectiveTo build a full-range, rugged, mini-refere

MORE...


280.00
109.99

Tannoy Reveal 402
"The Tannoy Reveal 402 is the next step in the line of professional Reveal Series studio monitors. The powered Reveal 402 monitor's perfectly matched integrated amplifier ensures maximum efficiency and removes any need for a separate power amp. Response i

MORE...


650.00
599.00

Drawmer Mc2.1 Monitor Controller
"With the Drawmer MC2.1 Monitor Controller incorporated into your system you combine the clarity, fidelity and transparency of the highest quality monitoring circuit with the complexity of a host of mix checking features. It is versatile and intuitive, bu

MORE...


199.99
149.99

Mackie Cr4 4 Creative Reference Multimedia Monitors - Pair
"Mackie CR4 4"" Creative Reference Multimedia Monitors are designed for multimedia creation and entertainment, delivering studio-quality design and performance in sleek, small-footprint designs. Featuring 50 watts of power and premium components like a so

MORE...


449.00
399.00

Focal Alpha 65 Studio Monitor (Single)
"The Focal Alpha 65 is a versatile studio monitor with quality components and design. It serves beautifully in a variety of capacities, performing just as well with instrumental music as with electronic music. This model comprises a 6.5"" (16.5cm) woofer/

MORE...


1 [2] [3] [4] [5] [6] [7] [8] [9] [10] [11] [12] [13] [next]

Only $14.49
CLICK HERE


---

Only $12.99
CLICK HERE


---

Only $84.99
CLICK HERE
---
1470.00
1079.99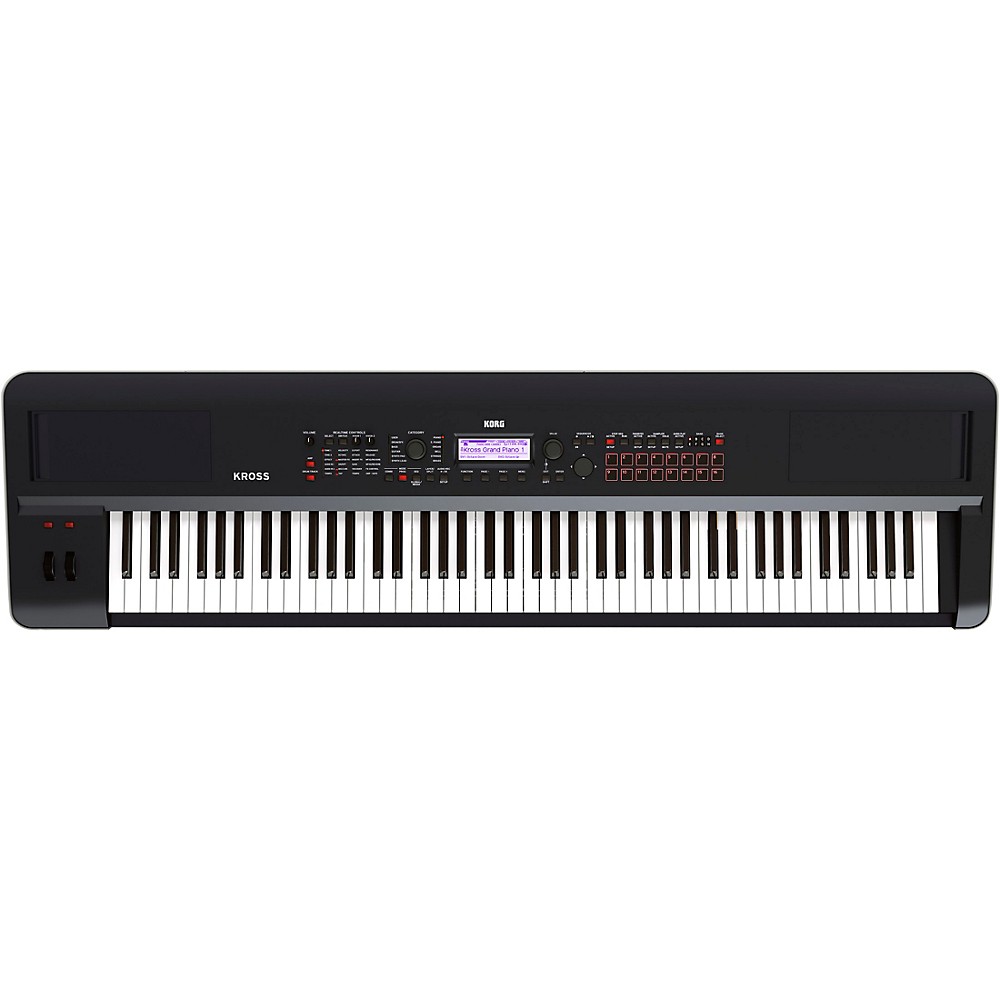 Korg Kross 2 88-Key Synthesizer Workstation Black
"KROSS 2, the long-awaited successor of the KROSS, is a compact, portable workstation with a huge range of sounds. While maintaining its identity as ultra-lightweight, compact, and capable of running on batteries, this new model dramatically enhances KROS

More Synthesizers And Workstations
---
2549.99
2549.99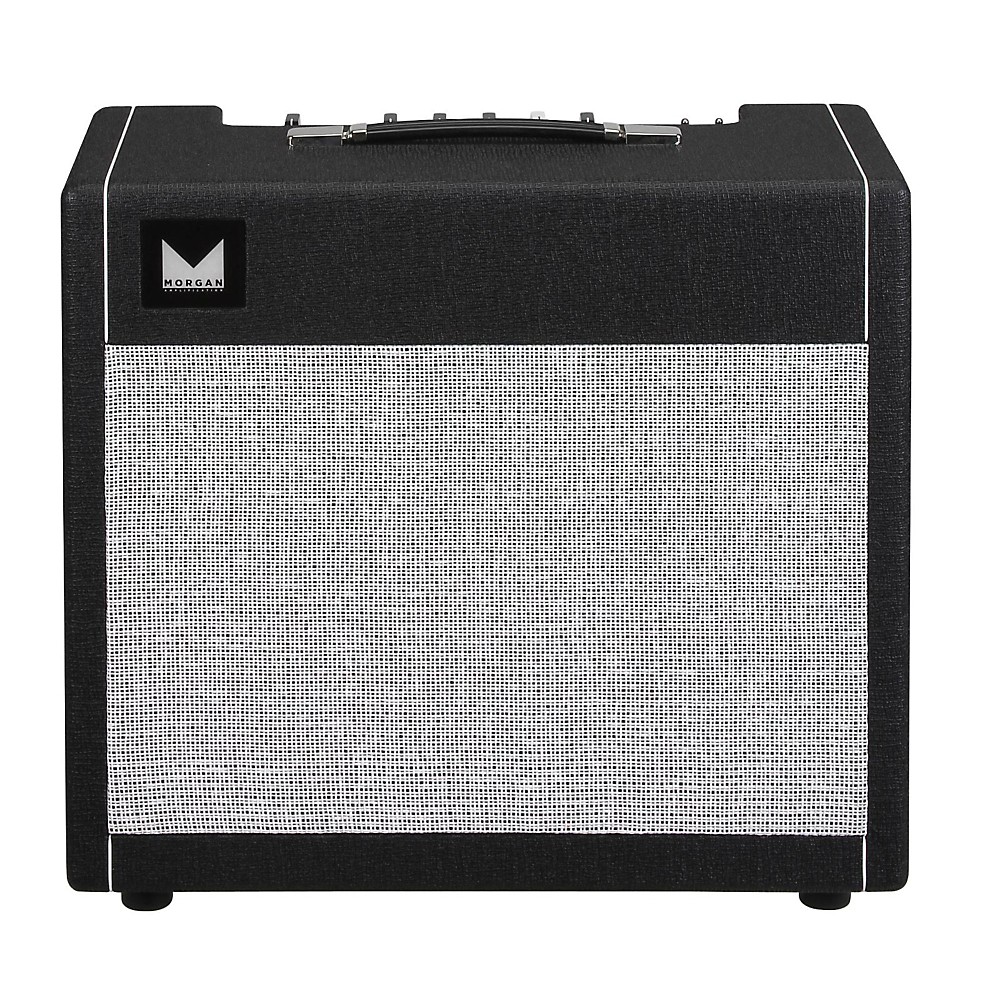 Morgan Amplification Sw22r 1X12 22W Tube Guitar Combo Amp With Spring Reverb
"The Morgan SW22R 22W 1x12"" tube guitar combo, with reverb, is wolf in sheep's clothing. This 6V6-driven amplifier was based around the super-clean platform originally found in a certain $40,000 amplifier. This amp produces a sweet, singing sustain, even

More Guitar Amplifiers
---