Monday, September 16th 2019.
Sound Modules
Gear Musician offers a full line of Sound Modules for aspiring musicians of all tastes, plus sound samples, digital samplers, dj samplers and keyboard amps, stands and accessories for every gig.
| Samplers | Sound Modules | Sequencers |
1 [2] [3] [4] [5] [6] [7] [8] [9] [10] [11] [12] [13] [next]
3270.00
2915.00

Access Virus Ti V2 Polar Total Integration Synthesizer And Keyboard Controller
"The Access Virus TI v2 Polar Total Integration Synthesizer is a synth-action keyboard that has 37 keys featuring velocity response and aftertouch. The Virus TI also has Hold and Control pedal inputs. For a longer list of features and its I/O options, loo

MORE...


699.99
499.99

Waldorf Blofeld Desktop Synth Module Cream
"Blofeld is a desktop synthesizer module featuring Waldorf's legendary Analog Modeling Technology. This generation of modeling is improved in many facets and allows an even more authentic emulation of the analog circuitry it's based on.Simply twisting Blo

MORE...


560.00
399.99

Korg Microkorg Synthesizer/Vocoder
"With 37 keys and 128 user-rewritable programs, the Korg MicroKORG Synthesizer/Vocoder is perfect for the musician looking for a serious yet affordable synthesizer. It provides powerful synthesis with the same dual-oscillator DSP synthesis engine found in

MORE...


3270.00
2915.00

Access Virus Ti V2 Keyboard Total Integration Synthesizer And Keyboard Controller Black
"The premium-quality Access Virus TI v2 Keyboard synth has 61 semi-weighted keys. The Virus TI features velocity response and aftertouch, and offers pitch and modulataion wheels. All told, The Virus TI v2 Keyboard Total Integration Synthesizer has 32 knob

MORE...


2199.00
1999.00

Dave Smith Instruments Pro 2 Synthesizer
"The sound of monophonic synthesizers continues to continues to charm after more than 40 years. Dave Smith's work is among the best at recreating those sounds and applying new technological developments to further develop the presence and punch of the the

MORE...


699.00
499.00

Casio Xw-P1 Performance Synthesizer
"Designed with the live setting in mind, the XW-P1 Performance Synthesizer gives you plenty of opportunity to create ear-pleasing sounds with its plethora of preset tones (like the Solo Synthesizer, Hex Layer, and Drawbar Organ), as well as numerous types

MORE...


349.00
299.00

Arturia Microbrute Analog Synthesizer
"The new Arturia MicroBrute is the next generation of the Brute family of synthesizers. The little brother of the award winning, modern classic: MiniBrute. The MicroBrute is smaller in size but retains the pure analog sound, the famed Steiner-Parker filte

MORE...


519.99
498.95

Roland Aira System-1 Plug-Out Synthesizer
"The SYSTEM-1 is a culmination of Roland's SYSTEM 100 and now almost mythical SYSTEM 700 synthesizers. Born in the '70s, these modular and semi-modular synthesizers are heralded to this day for their flexibility and character of sound. Over the years thes

MORE...


2099.00
1799.00

Nord Lead A1 Analog Modeling Synthesizer
"Producing stand-out sounds for live or for the studio, the Lead A1 is ideal for all musical genres. Thanks to its carefully thought-out user interface, the Lead A1 encourages experimentation, allows for far speedier programming than would otherwise be po

MORE...


2599.00
2299.00

Nord Lead 4 Synthesizer
"One of the leading manufacturers of performance synthesizers has just improved their line even further. The Nord Lead 4 is a subtractive synthesizer with 2 oscillators per voice that incorporates innovative performance features, advanced layering and syn

MORE...


799.00
799.00

Moog Sub Phatty 25-Key Analog Synthesizer
"The Sub Phatty takes everything that is vintage Moog, and packs it into a sound design machine that is both fresh and aggressive. It has 25 keys, 31 knobs and 13 switches that connect you directly to the analog heart of this powerful instrument. Its osci

MORE...


2429.00
1799.00

Dave Smith Instruments Prophet 12 Module
"Don't let its small size fool you. The Prophet 12 Module boasts the same power and sound as the Prophet 12 Keyboard. Each of the Prophet's twelve voices is composed of a brand new hybrid digital/analog architecture that sounds different than any other DS

MORE...


549.98
399.99

Novation Mininova Mini-Keys Synthesizer
"MiniNova is a powerful mini-keys synth with incredible performance controls which enable you to tweak and warp the onboard sounds, and your own voice. It has the same synth-engine as it's big brother - the UltraNova - and comes with 256 awesome sounds so

MORE...


675.00
440.91

Korg Ms-20 Mini Analog Monophonic Synth
"The sound of the inimitable MS-20 is now available to all with the new MS-20 Mini. The same engineers who developed the original MS-20 have perfectly reproduced its circuitry and fit it into a body 86% of the original size. The MS-20 mini will amaze with

MORE...


799.99
599.95

Waldorf Pulse 2 Synthesizer
"Analog synthesizer sound has not lost its mystique since its first inception. As digital control over analog functions improves, newer, more powerful analog synth designs continue to evolve, and Waldorf is at the absolute forefront of that research and d

MORE...


1 [2] [3] [4] [5] [6] [7] [8] [9] [10] [11] [12] [13] [next]

Only $14.49
CLICK HERE


---

Only $12.99
CLICK HERE


---

Only $84.99
CLICK HERE
---
1470.00
1079.99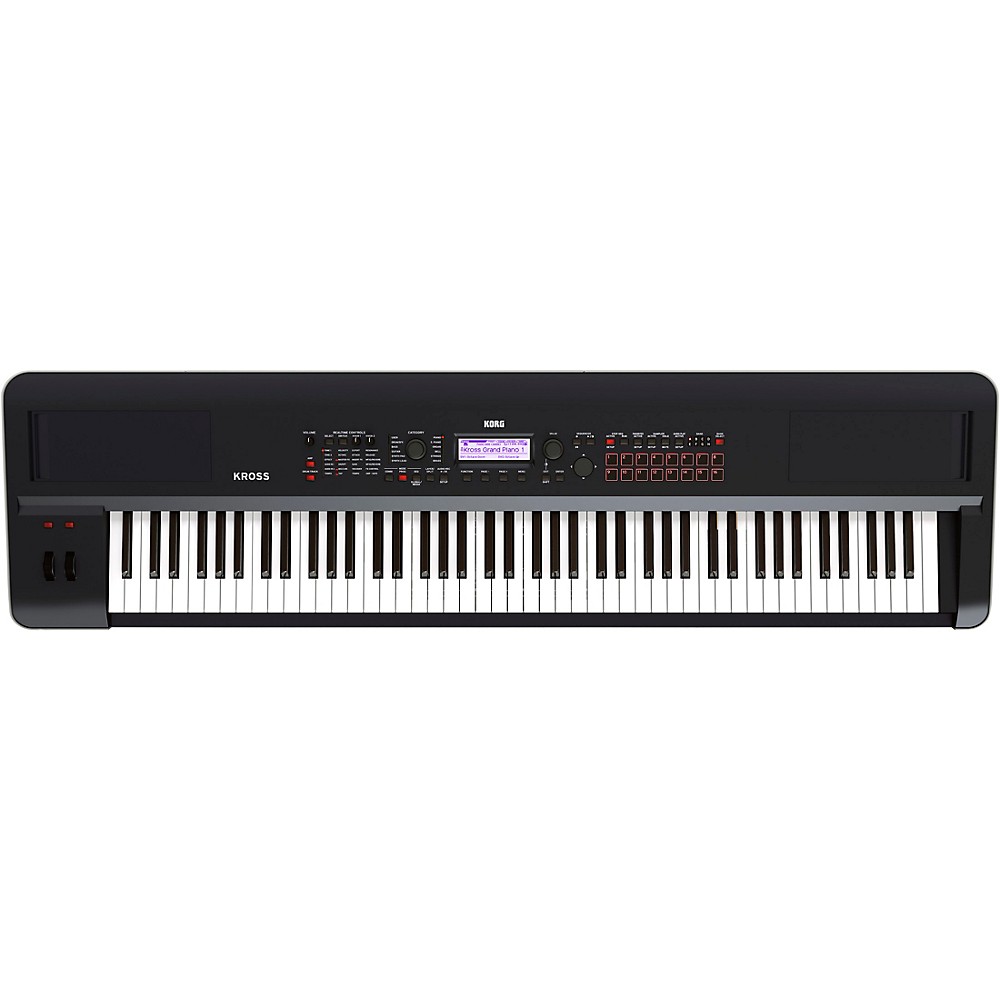 Korg Kross 2 88-Key Synthesizer Workstation Black
"KROSS 2, the long-awaited successor of the KROSS, is a compact, portable workstation with a huge range of sounds. While maintaining its identity as ultra-lightweight, compact, and capable of running on batteries, this new model dramatically enhances KROS

More Synthesizers And Workstations
---
2549.99
2549.99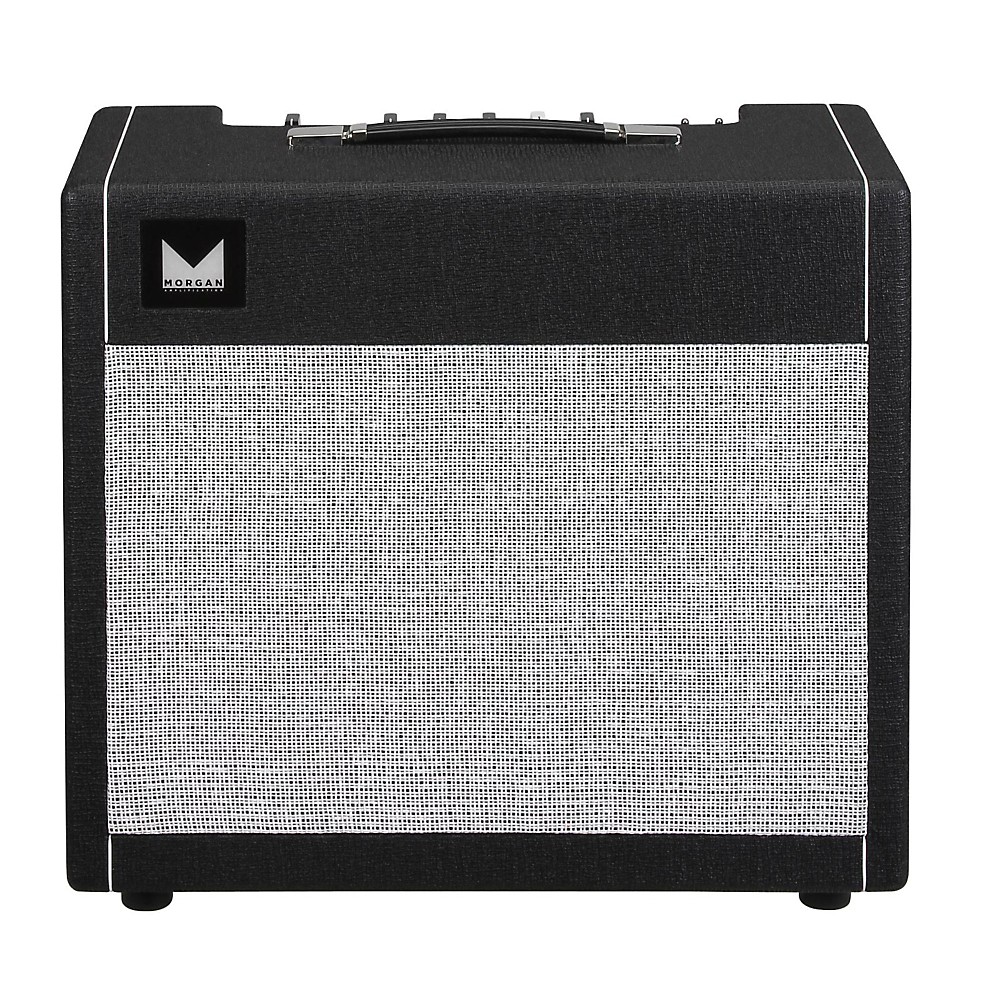 Morgan Amplification Sw22r 1X12 22W Tube Guitar Combo Amp With Spring Reverb
"The Morgan SW22R 22W 1x12"" tube guitar combo, with reverb, is wolf in sheep's clothing. This 6V6-driven amplifier was based around the super-clean platform originally found in a certain $40,000 amplifier. This amp produces a sweet, singing sustain, even

More Guitar Amplifiers
---