Tuesday, November 20th 2018.
Sound Modules
Gear Musician offers a full line of Sound Modules for aspiring musicians of all tastes, plus sound samples, digital samplers, dj samplers and keyboard amps, stands and accessories for every gig.
| Samplers | Sound Modules | Sequencers |
1 [2] [3] [4] [5] [6] [7] [8] [9] [10] [11] [12] [13] [14] [next]
2430.00
1999.00

Access Virus Ti2 Desktop
"The Access Virus TI v2 is the second edition of this Desktop Total Integration Synthesizer, and it features 25% more calculating power and a completely redesigned housing. Like all members of The Virus TI platform, the Virus TI Desktop v2 synthesizer is

MORE...


3270.00
2915.00

Access Virus Ti V2 Polar Total Integration Synthesizer And Keyboard Controller
"The Access Virus TI v2 Polar Total Integration Synthesizer is a synth-action keyboard that has 37 keys featuring velocity response and aftertouch. The Virus TI also has Hold and Control pedal inputs. For a longer list of features and its I/O options, loo

MORE...


1199.99
999.99

Waldorf Blofeld Keyboard
"The 49-key Blofeld keyboard is set apart by its user-friendly flexibility when it comes to sample memory. It enables the player to import his or her own sample libraries for near limitless sonic capabilities. As you can imagine, this feature opens up new

MORE...


295.00
279.00

Moog Vx-351 Voyager Control Voltage Expander
"The Moog VX-351 control voltage expander connects to the minimoog Voyager's accessory port with the included detachable cable. It houses twenty-one one-quarter inch jacks that are connected to the Voyager's CV and Gate outputs in a CP-251 sized enclosure

MORE...


699.99
499.99

Waldorf Blofeld Desktop Synth Module Cream
"Blofeld is a desktop synthesizer module featuring Waldorf's legendary Analog Modeling Technology. This generation of modeling is improved in many facets and allows an even more authentic emulation of the analog circuitry it's based on.Simply twisting Blo

MORE...


799.00
599.99

Roland Gaia Sh-01 Synthesizer
"The Roland GAIA SH-01 synth offers high-performance value with old-school charm. The Roland SH-01 delivers massive sound, hands-on ease, and an affordable price. The synth's triple-stacked engine puts potent virtual analog synthesis under your fingertips

MORE...


3270.00
2915.00

Access Virus Ti V2 Keyboard Total Integration Synthesizer And Keyboard Controller Black
"The premium-quality Access Virus TI v2 Keyboard synth has 61 semi-weighted keys. The Virus TI features velocity response and aftertouch, and offers pitch and modulataion wheels. All told, The Virus TI v2 Keyboard Total Integration Synthesizer has 32 knob

MORE...


539.00
499.00

Moog Minitaur Bass Synthesizer
"With Moog's Minotaur, you don't have to traverse a labyrinth to create analog bass sounds of mythical proportions. Part of the Taurus family of Moog instruments, this compact analog bass synthesizer provides you with all the growl, snarl and low end its

MORE...


329.00
199.00

Moog Werkstatt 01
"The Werkstatt-1: Moogfest 2014 Kit is for anyone who loves all things Moog, and for anyone else who's interested in an affordably priced synthesizer with a huge analog sound that Moog is famous for. Werkstatt-1 is a patchable and compact, one oscillator

MORE...


1429.00
999.00

Dave Smith Instruments Mopho X4 Synthesizer Keyboard
"Building upon the same award winning voice architecture of the Mopho and Mopho Keyboard, the Mopho x4 boasts huge sound and 4 voice polyphony in an ideally sized, portable, and elegantly designed package. Use it to create huge unison basses, creamy leads

MORE...


349.00
299.00

Arturia Microbrute Analog Synthesizer
"The new Arturia MicroBrute is the next generation of the Brute family of synthesizers. The little brother of the award winning, modern classic: MiniBrute. The MicroBrute is smaller in size but retains the pure analog sound, the famed Steiner-Parker filte

MORE...


2199.00
1999.00

Dave Smith Instruments Pro 2 Synthesizer
"The sound of monophonic synthesizers continues to continues to charm after more than 40 years. Dave Smith's work is among the best at recreating those sounds and applying new technological developments to further develop the presence and punch of the the

MORE...


599.00
499.99

Roland Aira System-1 Plug-Out Synthesizer
"The SYSTEM-1 is a culmination of Roland's SYSTEM 100 and now almost mythical SYSTEM 700 synthesizers. Born in the '70s, these modular and semi-modular synthesizers are heralded to this day for their flexibility and character of sound. Over the years thes

MORE...


699.00
499.00

Casio Xw-P1 Performance Synthesizer
"Designed with the live setting in mind, the XW-P1 Performance Synthesizer gives you plenty of opportunity to create ear-pleasing sounds with its plethora of preset tones (like the Solo Synthesizer, Hex Layer, and Drawbar Organ), as well as numerous types

MORE...


70.00
52.99

Korg Monotron Duo Analog Ribbon Synthesizer
"Korg's monotron DUO is a ribbon-controller keyboard that gives you not just one, but two analog oscillators to create an even more extreme sound. If you tune the oscillators in unison, you get a rich, thick, analog tone. If you tune them in intervals, yo

MORE...


1 [2] [3] [4] [5] [6] [7] [8] [9] [10] [11] [12] [13] [14] [next]

Only $14.49
CLICK HERE


---

Only $12.99
CLICK HERE


---

Only $84.99
CLICK HERE
---
5400.00
3499.99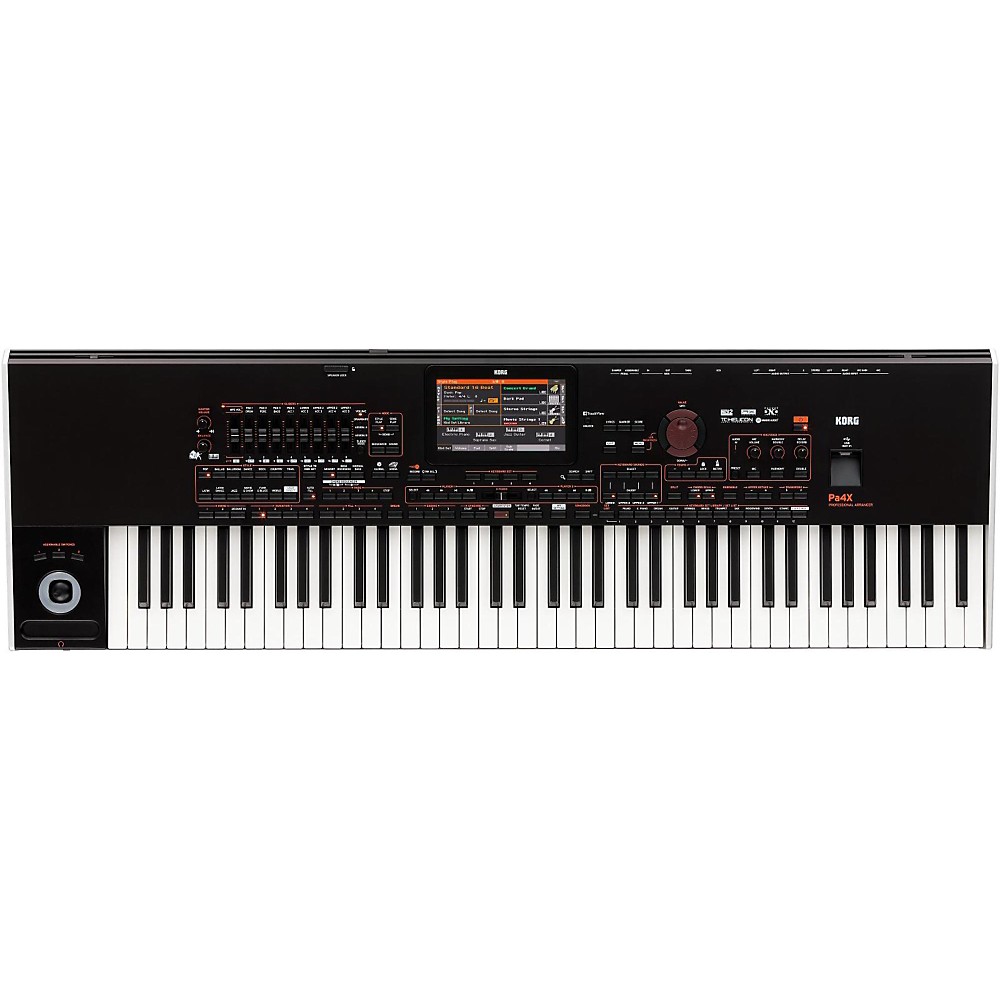 Refurbished Korg Pa4x76 76-Key Professional Arranger
"Korg' Professional Arrangers are among some of the most popular keyboards available, and now the Korg Pa4X continues on the series with improved sound quality and expressiveness, more extensive arranger functionality, and an upgraded interface including

More Synthesizers And Workstations
---
499.99
389.99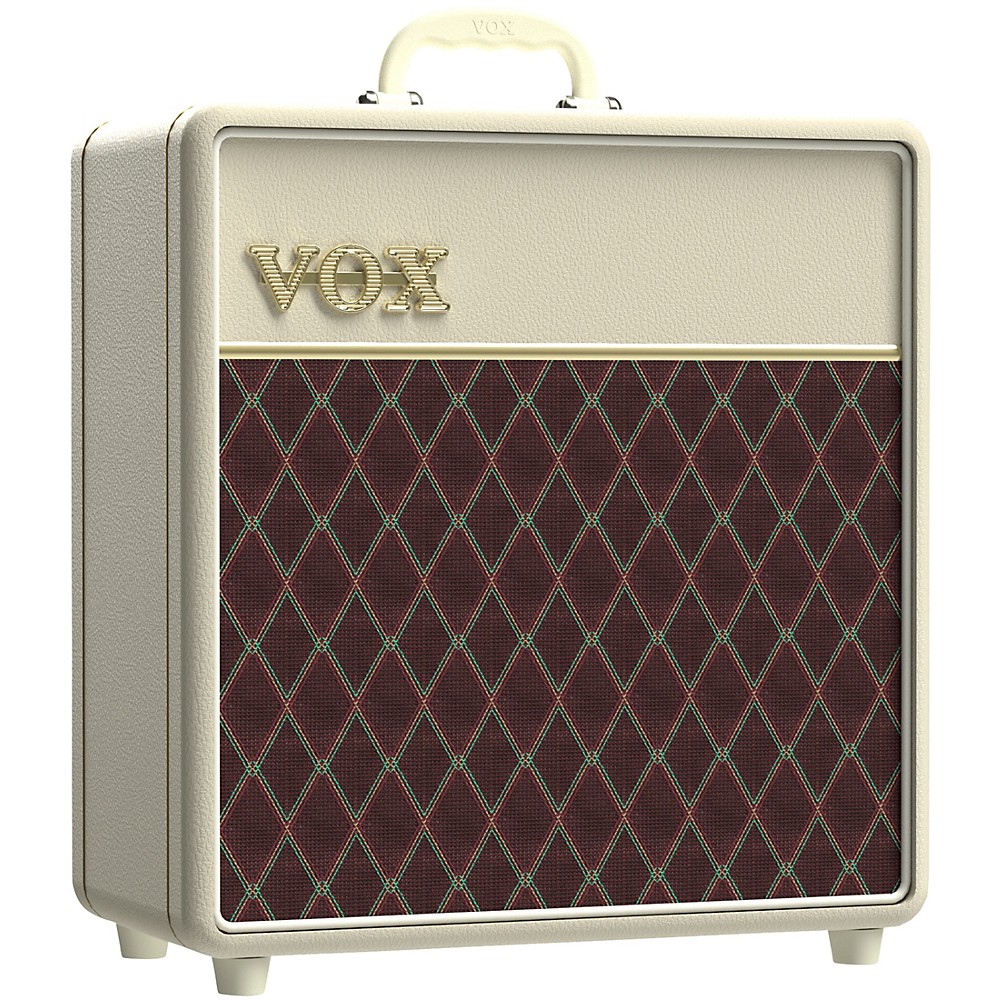 Vox Ac4c1-12 Classic 4W 1X12 Tube Guitar Combo Amp Cream Cream
"Among the various VOX tube amps, the AC4 has remained one of the most popular over the years, as they provide a simple and hassle free way to enjoy the rich sound of a tube-driven amp. While previous models were equipped with a 10"" speaker, this new mod

More Guitar Amplifiers
---