Monday, March 25th 2019.
Sound Modules
Gear Musician offers a full line of Sound Modules for aspiring musicians of all tastes, plus sound samples, digital samplers, dj samplers and keyboard amps, stands and accessories for every gig.
| Samplers | Sound Modules | Sequencers |
1 [2] [3] [4] [5] [6] [7] [8] [9] [10] [11] [12] [13] [14] [next]
2430.00
1999.00

Access Virus Ti2 Desktop
"The Access Virus TI v2 is the second edition of this Desktop Total Integration Synthesizer, and it features 25% more calculating power and a completely redesigned housing. Like all members of The Virus TI platform, the Virus TI Desktop v2 synthesizer is

MORE...


3270.00
2915.00

Access Virus Ti V2 Polar Total Integration Synthesizer And Keyboard Controller
"The Access Virus TI v2 Polar Total Integration Synthesizer is a synth-action keyboard that has 37 keys featuring velocity response and aftertouch. The Virus TI also has Hold and Control pedal inputs. For a longer list of features and its I/O options, loo

MORE...


1199.99
999.99

Waldorf Blofeld Keyboard
"The 49-key Blofeld keyboard is set apart by its user-friendly flexibility when it comes to sample memory. It enables the player to import his or her own sample libraries for near limitless sonic capabilities. As you can imagine, this feature opens up new

MORE...


699.99
499.99

Waldorf Blofeld Desktop Synth Module Cream
"Blofeld is a desktop synthesizer module featuring Waldorf's legendary Analog Modeling Technology. This generation of modeling is improved in many facets and allows an even more authentic emulation of the analog circuitry it's based on.Simply twisting Blo

MORE...


829.00
599.99

Roland Gaia Sh-01 Synthesizer
"The Roland GAIA SH-01 synth offers high-performance value with old-school charm. The Roland SH-01 delivers massive sound, hands-on ease, and an affordable price. The synth's triple-stacked engine puts potent virtual analog synthesis under your fingertips

MORE...


3270.00
2915.00

Access Virus Ti V2 Keyboard Total Integration Synthesizer And Keyboard Controller Black
"The premium-quality Access Virus TI v2 Keyboard synth has 61 semi-weighted keys. The Virus TI features velocity response and aftertouch, and offers pitch and modulataion wheels. All told, The Virus TI v2 Keyboard Total Integration Synthesizer has 32 knob

MORE...


349.00
299.00

Arturia Microbrute Analog Synthesizer
"The new Arturia MicroBrute is the next generation of the Brute family of synthesizers. The little brother of the award winning, modern classic: MiniBrute. The MicroBrute is smaller in size but retains the pure analog sound, the famed Steiner-Parker filte

MORE...


519.99
519.99

Roland Aira System-1 Plug-Out Synthesizer
"The SYSTEM-1 is a culmination of Roland's SYSTEM 100 and now almost mythical SYSTEM 700 synthesizers. Born in the '70s, these modular and semi-modular synthesizers are heralded to this day for their flexibility and character of sound. Over the years thes

MORE...


539.00
499.00

Moog Minitaur Bass Synthesizer
"With Moog's Minotaur, you don't have to traverse a labyrinth to create analog bass sounds of mythical proportions. Part of the Taurus family of Moog instruments, this compact analog bass synthesizer provides you with all the growl, snarl and low end its

MORE...


1399.00
1349.00

Elektron Analog Keys 4-Voice Synthesizer
"Analog Keys is Elektron's flagship analog synthesizer with digital controls, and unprecedented playability making it the ultimate instrument for the expressive musician. The Analog Keys is a four voice polyphonic analog synthesizer, capable of generating

MORE...


2099.00
1799.00

Nord Lead A1 Analog Modeling Synthesizer
"Producing stand-out sounds for live or for the studio, the Lead A1 is ideal for all musical genres. Thanks to its carefully thought-out user interface, the Lead A1 encourages experimentation, allows for far speedier programming than would otherwise be po

MORE...


2429.00
1799.00

Dave Smith Instruments Prophet 12 Module
"Don't let its small size fool you. The Prophet 12 Module boasts the same power and sound as the Prophet 12 Keyboard. Each of the Prophet's twelve voices is composed of a brand new hybrid digital/analog architecture that sounds different than any other DS

MORE...


224.00
149.99

Korg Volca Keys Analog Synth Machine
"Following in the footsteps of the monotron, monotribe, and MS-20 Mini analog synthesizers, Korg announces the Volca series. Volca is a new lineup of EDM production tools. These powerful and fun-to-use true-analog devices deliver a diverse array of fat so

MORE...


799.99
749.99

Waldorf Pulse 2 Synthesizer
"Analog synthesizer sound has not lost its mystique since its first inception. As digital control over analog functions improves, newer, more powerful analog synth designs continue to evolve, and Waldorf is at the absolute forefront of that research and d

MORE...


549.98
439.99

Novation Mininova Mini-Keys Synthesizer
"MiniNova is a powerful mini-keys synth with incredible performance controls which enable you to tweak and warp the onboard sounds, and your own voice. It has the same synth-engine as it's big brother - the UltraNova - and comes with 256 awesome sounds so

MORE...


1 [2] [3] [4] [5] [6] [7] [8] [9] [10] [11] [12] [13] [14] [next]

Only $14.49
CLICK HERE


---

Only $12.99
CLICK HERE


---

Only $84.99
CLICK HERE
---
799.00
499.99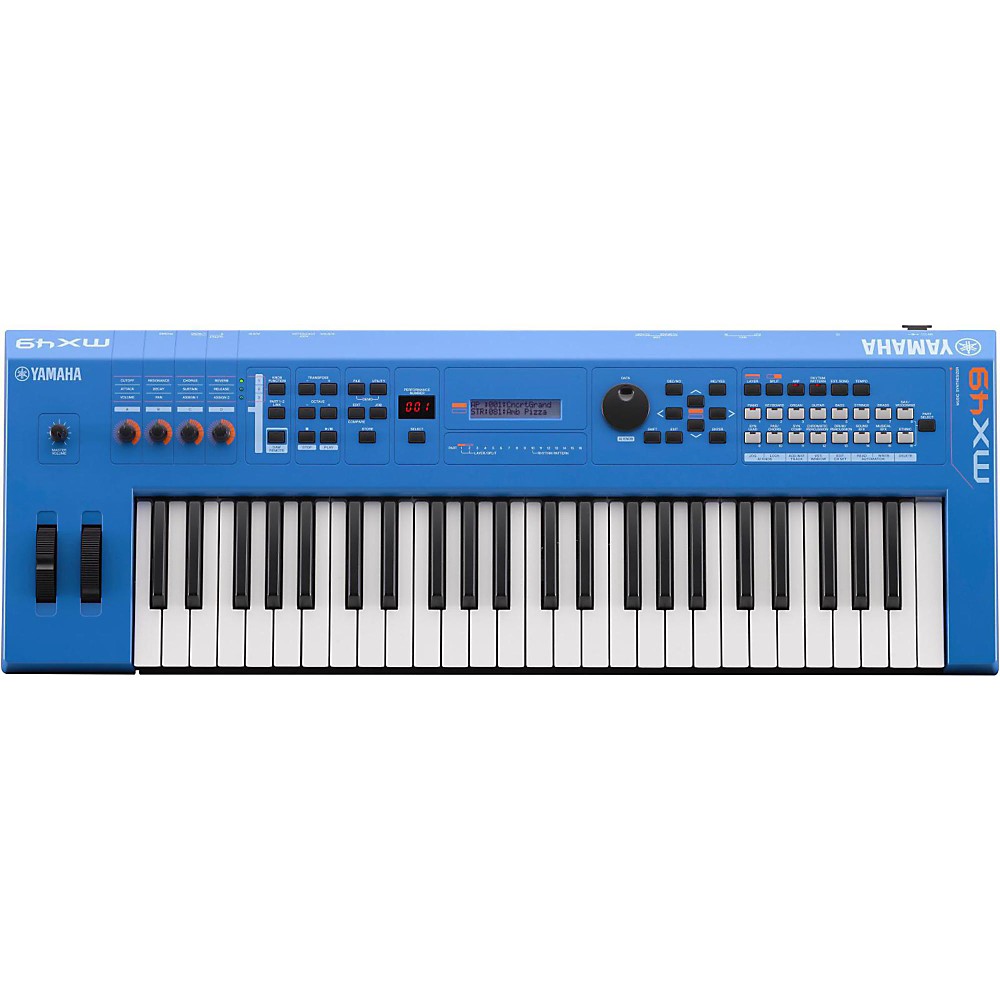 Yamaha Mx49 49 Key Music Production Synthesizer Electric Blue
"The MX v2 is a compact, lightweight Music Synthesizer with over 1000 Motif Voices plus deep computer and iOS integration. MX v2 adds a Class Compliant USB audio and MIDI interface and unlocks the new FM Essential iOS synth app! Available with 49 or 61 to

More Synthesizers And Workstations
---
1929.99
1399.99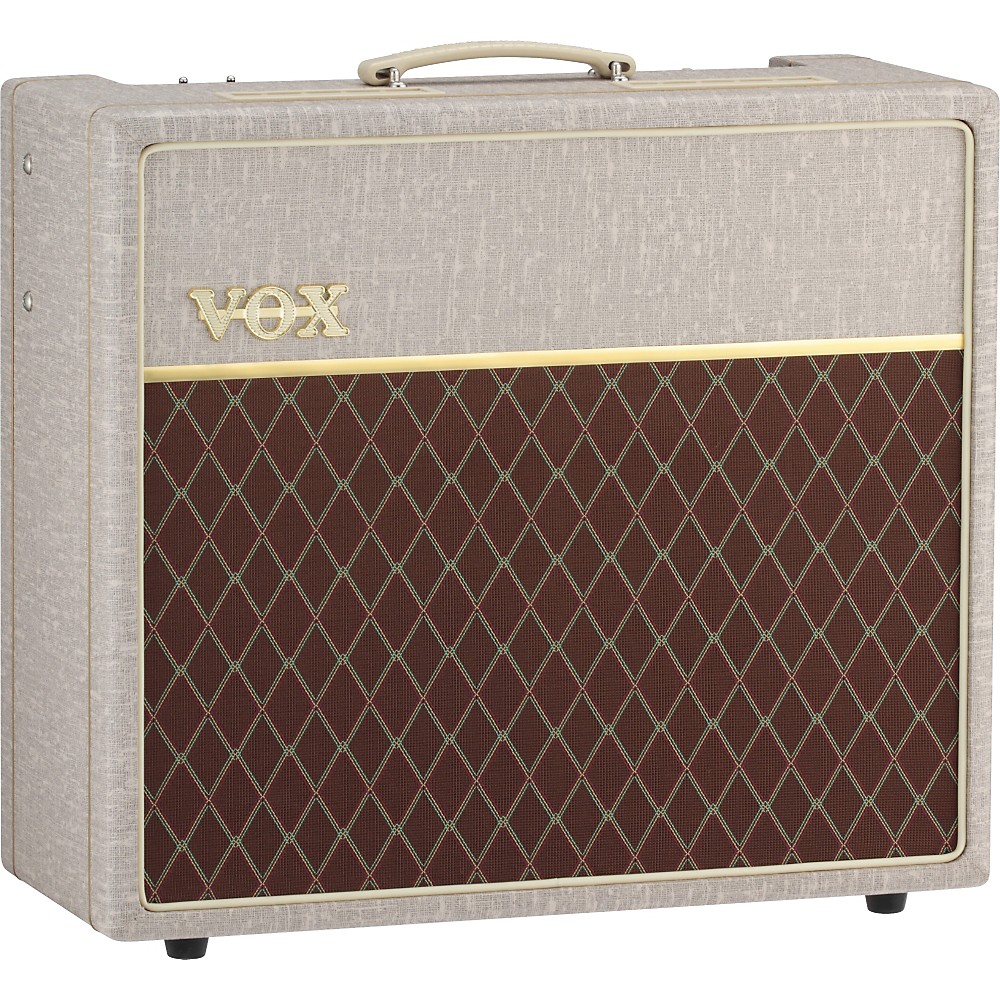 Vox Hand-Wired Ac15hw1 15W 1X12 Tube Guitar Combo Amp Fawn
"In VOX's history, there may never have been a series of amps boasting such a lofty and pure sound as the new Hand-Wired Series amps, which includes the AC15HW1 15W combo. The VOX Hand-Wired Series relies on the painstaking technique of turret board hand-

More Guitar Amplifiers
---